Corsair K70 RGB PRO: Reliable keyboard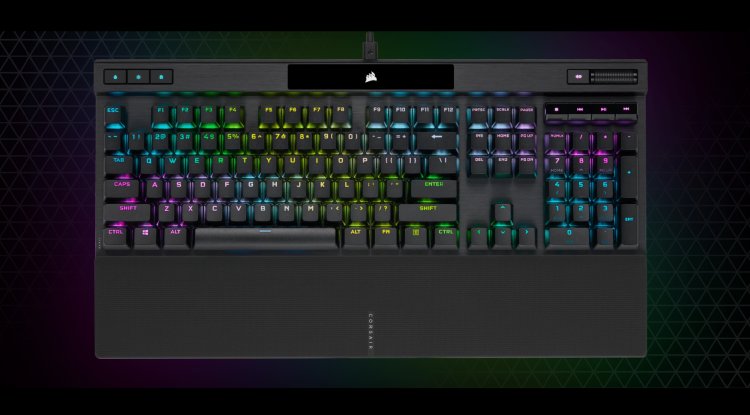 Photo Credits: Corsair/Promo
With this Corsair K70 RGB PRO, the company completes the successful K70 family, which has massive appreciation within the gamer society, particularly among gamers who require a high-performance and also very reliable keyboard to participate in tournaments, circumstances in which a better or worse keyboard can make a massive difference. Corsair's goal with the K70 RGB PRO is to suit the needs of the most discerning gamers.
Following in the footsteps of its predecessors, both from the K70 family and the PRO range, this K70 RGB PRO has extremely recognizable components from both groups, but clearly includes significant enhancements that justify the generation jump and boost its performance over previous versions.
The first thing we notice is that it is still a full-format keyboard with a brushed aluminum chassis and Cherry MX mechanical switches. Although the possibilities vary by area, Corsair has released five versions of the K70 RGB PRO internationally, with the only difference being the switches used. Players will be able to select the type of button that most meets their preferences, making handling more comfortable and, as a result, improving the sensation of using it.
When it comes to buying a keyboard for any gamer, especially the more serious ones, personalization is crucial. As a result, in addition to the availability of models with different CHERRY switches, its design has been totally modified to current standards, allowing the K70 RGB PRO to accommodate custom key sets without issue. To round off the comfort area, it adds a wrist rest with a surface meant to aid grip and a magnetic connector to attach to the keyboard.
In terms of performance, the Corsair K70 RGB PRO is built with AXON technology, which the manufacturer claims may enhance the performance of other regular gaming keyboards by eight. Furthermore, the keyboard contains a button that allows you to rapidly disable several functionalities of the keyboard, such as the variation of LED lighting or the use of macros (to prevent accidental use) to improve the circumstances of use when used for competition. Distractions and risks that could harm competitiveness are minimized in this manner.
The K70 RGB PRO has various aspects to increase its usefulness and enjoy its design more, such as the multimedia controls with an aluminum volume wheel, or the iconic RGB lighting, which, like the rest of the brand's products, can be managed using the iCUE software, which will also allow us to synchronize its visual patterns with those of the rest of the PC elements that use this system.