Elden ring sets new player record on Steam
From Software's Elden Ring was released on February 25th, and now the open-world role-playing game has reached a new player record on Steam.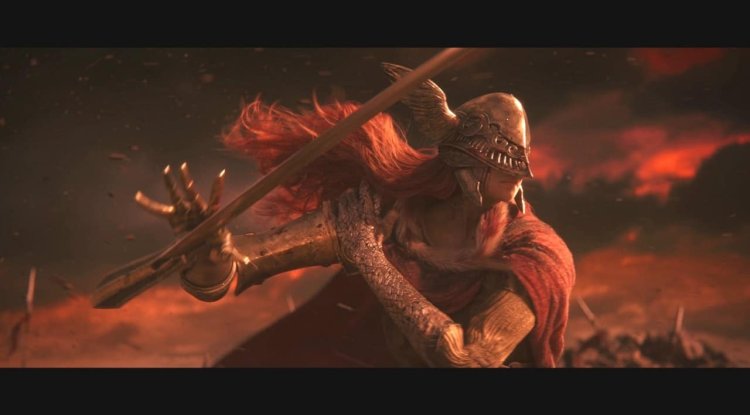 Photo Credits: From Software / Promo
From Software's Elden Ring was released on February 25th, and now the open-world role-playing game has reached a new player record on Steam. Up to 765,000 players played the Steam version on the day of release, and on February 27 it was around 892,000. The next day the number of players dropped a bit.
About five years after the start of development, the highly anticipated role-playing game Elden Ring was released on February 25th. And how much the work of From Software was expected is reflected in the number of players. While Dark Souls 3 from the same company reached a peak value of "only" 129,831 adventurers on Steam, Elden Ring topped this number with 764,835 players right at the beginning. Now, From Software's dark war epic has upped the ante, increasing the number by nearly 127,000 on February 27th, for a total of 891,638 players. The following day, however, the number of players collapsed, but there were still an impressive 687,000 players in the Elden Ring.
Elden Ring: Approval is also increasing
Despite the fantastic performance in the press - we also tested Elden Ring with enthusiasm - the open-world role-playing game was dismissed on Steam. Player frustration stemmed from constant crashes and performance issues, some of which were addressed in unusual ways. Since patch 1.02.1, the Elden Ring's status on Steam has improved somewhat. Currently, more than 86,000 reviews result in a rating of "Mostly Positive". Before that, the shop page still had a brown-colored "average".
Work on Elden Ring began in early 2017 after the release of The Ringed City DLC for Dark Souls 3. At the same time, From Software developed the action hit Sekiro: Shadows Die Twice. Designer Hidetaka Miyazaki sees Elden Ring as a "more natural progression" of the Souls series, while, unlike many other open-world games, it doesn't feature any populated cities with NPCs. In their place are numerous dungeon-like ruins. Elden Ring is available for PC, Playstation 5/4, Xbox Series X/S, and Xbox One.
In other news, new FromSoftware game Elden Ring and handheld PC-based gaming Steam Deck both launched on Friday, February 25th, 2022. What could be more obvious than to see if Elden Ring is also playable on the Steam Deck. The short answer is simply yes.
Valve now rates games for Steam Deck on compatibility. Valve lists Elden Ring as Verified for Steam Deck here. Now the question remains as to how well the action role-playing game can really be played on Valve's handheld console. Even before the Elden Ring release, the official system requirements for the PC had caused discussions among Steam users. Many players found the minimum requirements to be very high. The technology professionals at Digital Foundry also looked at the title's performance and found the cause of the jerks that were felt. So does the Steam Deck also have problems?