TCL 30 5G brings the fastest data and AMOLED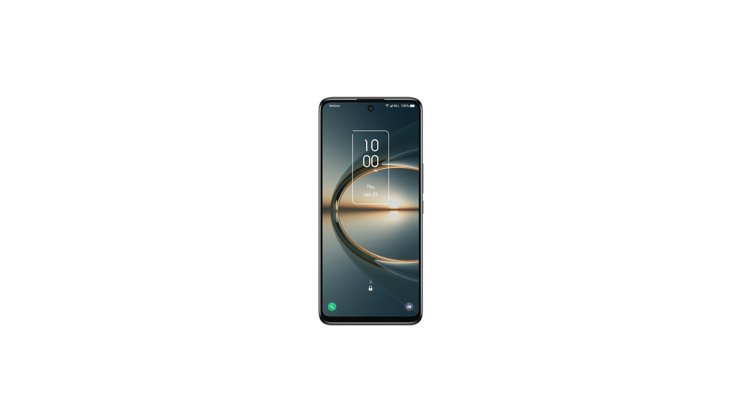 Photo Credits: TCL/Promo
TCL opened the Barcelona trade expo MWC 2022 by introducing a range of new items from the 30 series. The manufacturer attempts to deliver sophisticated technology at an affordable price. We observed a phone with a huge 6.7-inch AMOLED display with a good Full HD Plus quality. With a refresh rate of 60Hz, it should be sufficient.
The equipment includes a 6.7 "AMOLED display with Full HD + resolution
Performance is provided by the older Dimensity 700 processor
The battery will please with a capacity of 5,010 mAh
It's tough not to get the idea that the maker scrimped on the processor by using the previous year's MediaTek Dimensity 700. It is pretty basic and fundamentally minimum, and it may be operational with a value of 4 GB. The internal memory will be changeable between 64 GB and 128 GB, however, a 1TB memory card will always be available.
The latest Android 12 is in control of the environment, with a TCL extension. A fingerprint, for example, ensures security when the reader is on the right side. The condition in the camera industry is dissatisfactory. The main 50-megapixel sensor on the back should not disappoint, but the remaining two cameras are absolutely useless. It features a 2-megapixel macro lens as well as a 2-megapixel portrait sensor. Only TCL knows why a perfectly regular ultra-wide angle lens isn't included.
On the contrary, owing to a battery with a capacity of 5,010 mAh, you will be able to rely on adequate durability. Unfortunately, the slower charging of only 18 W comes with the smaller bucket in beauty. Other features include 5G, Bluetooth 5.1, and NFC compatibility.
Nokia also introduced three cheap smartphones
The Nokia C Series has accounted for up to 16% of overall sales over the last five years, according to HMD Global. This is intriguing information because this phone line has been on the market for roughly two years. Because there is a huge demand for these smartphones, we have seen three other representatives of this model line. The Nokia C21 Plus, Nokia C21, and Nokia C 2nd Edition are the models in question.
The Nokia C21 Plus is the most feature-rich of the three. It is still a low-end device. It has a Unisoc SC9863A processor, two back cameras, one of which is only a depth sensor, IP52 certification, a 6.5-inch HD + screen, and a micro USB port that freezes without question today.
RAM varies based on the version selected, but will be between 2 and 4 GB. Internal storage will be available in capacities ranging from 32 GB to 64 GB. The battery capacity will also differ, with the customer receiving either a 4,000 or a 5,050 mAh battery. The existence of a 3.5 mm jack connector for wired headphones or FM radio support distinguishes the novelty.
For today's conditions, the Nokia C11 has a 3,000 mAh battery and only enables severely slow 5W charging. Despite the presence of a pair of lenses, there is supposedly only one sensor on the back. So the other one is a forgery. We will no longer be certified for dust or splashing water resistance. Other specs are similar in certain ways.
The Nokia C 2nd Edition comes with a 5.7-inch 480p display, 1GB to 2GB of RAM, and 32GB of storage space. The battery has a capacity of 2,400 mAh and can be charged with a 5 W adaptor. The cost of the recently announced novelty is unknown.