From the Internet to the table: Wordle becomes a board game
The New York Times has decided to make its recent acquisition, the viral web word game, into a social game, but the gameplay should remain the same.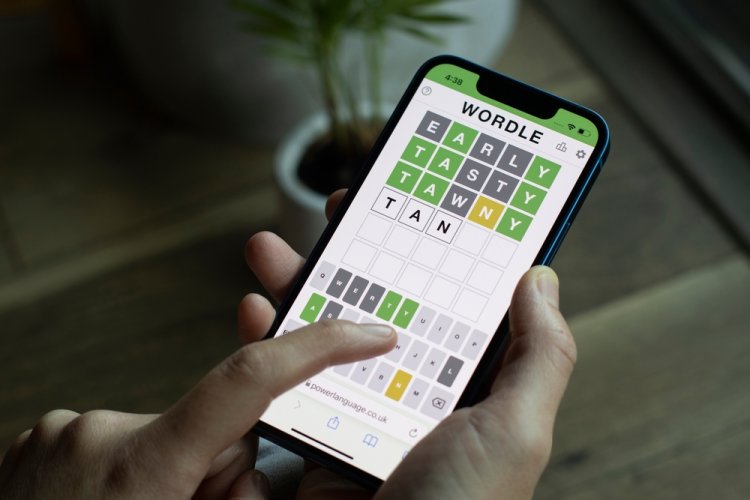 Photo Credits: Shutterstock
One of the biggest hits on the internet lately, the simple and addictive game Wordle, after its global success in the original version, got numerous clones, and then it was bought by the New York Times for more than a million dollars and moved to its servers. Today, it is a supplement to their series of brain teasers and crosswords, and on the wave of Wordle's popularity, they have now decided to launch an accompanying "board game".
The board game will be played live, in the company. The task will be the same - to guess a secret word of five letters, while the players themselves will place recognizable yellow and green squares on partially or completely hit letters. In the box with the game will come transparent squares in those colors, as well as playing cards and felt-tip pens. Everything written on the cards can be deleted, i.e. they can be used more than once.
NYT has designed as many as four variations to play the same game with this set: a regular, "quick" one where players compete to guess the word first, one where they compete against time, or a team one. Pre-orders are currently open, and deliveries should begin in October. The cost of Wordle on the board will be $20.
By the way, let's mention the success of one of Wordle's clones. It is a web game called Heardle, in which the task is to guess which song is based on a short clip. This game was taken over by Spotify a few days ago, and they said that they want to integrate it into their system and use it as a tool for listeners to discover new music and musicians. Heardle was normally not available worldwide, but only in a few English-speaking markets – Spotify may change that in the future.
Heardle, they say, will remain unchanged and free, and the first change will be an endgame addition. Whether they hit the daily song or not, players will be able to listen to it in its entirety after the game is over.
Post by Bryan C.