God of War: Only borderless fullscreen mode
On Steam, a Santa Monica Studio developer announced that God of War on PC will not have an exclusive full-screen mode.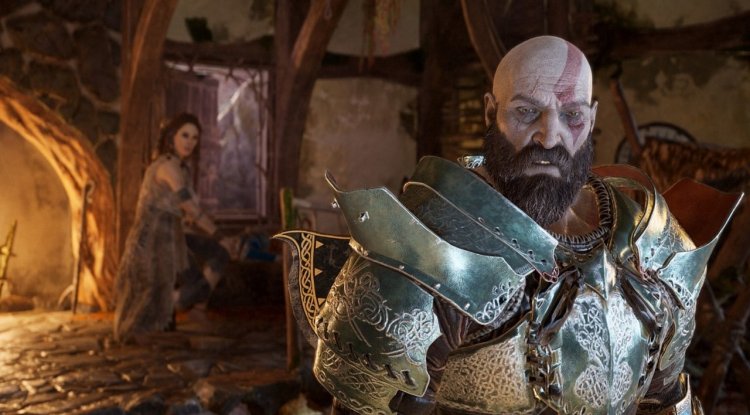 Photo Credits: Santa Monica Studio / Promo
On Steam, a Santa Monica Studio developer announced that God of War on PC will not have an exclusive full-screen mode. Instead, the developers want to rely on the borderless full screen, which they have tested intensively and which is appropriate for their projects.
Anyone who was looking forward to an exclusive full-screen mode for the PC port of God of War will now be disappointed by Sony Santa Monica. A developer from the studio announced on February 17 via Steam that they are not planning an exclusive full-screen mode, but want to go the way of borderless full-screen. This currently delivers most of the things that the company wants to support. This should finally be further improved by means of patches.
That is why the borderless full screen is preferred
The developer explains that Borderless Fullscreen was chosen because Santa Monica looked at extensive performance tests and researched Windows 10's support features alongside the fullscreen optimizations Microsoft has been making over the past few years. The developer also adds:
"Unlike previous versions of DirectX and Windows, the improvements implemented in the DirectX 11 version running God of War mean that Borderless Fullscreen fully supports Vsync, Nvidia G-Sync, etc. Concluded that the upscaling we built into the game (TAA, Nvidia DLSS, AMD FSR) offered better quality upscaling than a monitor could do with lower resolutions for performance reasons"
Meanwhile, the Santa Monica Studio is aware that there are still some inconsistencies with the Borderless mode, but they are already being worked on. HDR needs to be enabled at the Windows level to work, rather than at the application level. Additionally, sometimes you don't want the mouse to be limited to the game window. Developers then want to explore things like supersampling for higher resolutions while simultaneously downsampling to lower resolutions to produce quality that is higher than what the monitor being used can support.
In other news, according to the latest rumors, Bioshock 4 could not see the light of day until the end of 2024. This comes from information from "Oops Leaks", which states that the development studio has lost a lot of staff. Among them were also lead developers who were significantly involved in the development of the first-person shooter.
It's only been a few weeks since the first information about Bioshock 4 surfaced. According to this, another offshoot of the popular Bioshock series is in development at 2K Games, even if there is no official information from the publisher or the developer studio yet. According to the leaks at the time, the game should be called Bioshock Isolation and was originally announced and presented extensively in the first quarter of 2022. But something could have changed with the plans.