God of War: Patch 1.0.5 with bug fixes
Exactly one week after patch 1.0.4 for God of War was released, the developers released version 1.0.5. Bug fixes and a few new functions are also included.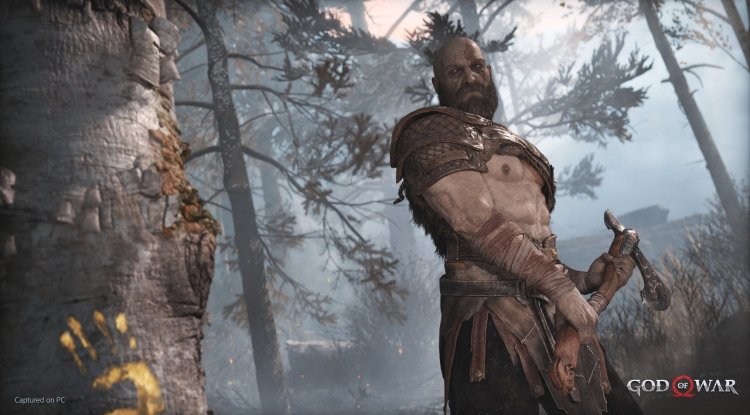 Photo Credits: sony interactive entartainment/promo
Exactly one week after patch 1.0.4 for God of War was released, the developers released version 1.0.5. Bug fixes and a few new functions are also included. In addition, the developers have discovered the cause of the performance problems with AMD graphics cards.
Since the PC version of God of War was released on January 14th, the developers have released several new patches at short intervals to fix problems and also add new features. For example, a slider was recently added a week ago to adjust the level of sharpness of DLSS.
Patch 1.0.5: Minimization and precision
However, this week's patch 1.0.5 adds the ability to minimize God of War when the game is running in full-screen mode. In addition, there should now be an error message in the game if something doesn't work when loading or saving. Finally, there is also talk of a new mouse control mode. According to the developers, the "Precision Mouse Mode" allows you to customize the mouse control in detail by adjusting the settings.ini file in the installation folder.
Besides the new features, Patch 1.0.5 also includes some bug fixes, which we have listed below. Among other things, you can now completely deactivate the DLSS sharpening using the slider, and the TAA anti-aliasing should no longer lead to blurring with a reduced rendering resolution.
What is still missing in the patch, however, is a solution for the performance problems on some Radeon graphics cards. Since last week, however, the developers have allegedly found the main cause for this, so that a solution can now be worked on. Unfortunately, there is no concrete timetable for this yet. So it may take a few more patches before the performance issues are fixed.
Interactions between the game and the taskbar now work correctly in borderless full screen mode
The game sound should now be muted when the application is running in the background.
TAA no longer causes blur when the render scale is below 100%
Borderless full screen mode no longer affects visibility in Task Switcher (Alt+Tab)
Correct UI elements are now displayed when an action is bound to the mouse wheel
HDR brightness is no longer affected by SDR brightness settings
In other news, the last two sequels of the legendary Uncharted in the remastered edition arrived on PC, just like on PlayStation 5, where we were as thrilled as the originals a few years ago
There is no longer any doubt that Sony is embracing the PC as an equal gaming platform with its PlayStation consoles. Everything that was impossible to imagine a few years ago is now coming true, as evidenced by the example of Uncharted, which just two weeks after God of War received its updated editions of the last two chapters for PC, with full support for powerful and overpriced hardware. We admit that we would have preferred to see the remasters of the first three parts, Drake's Fortune, Among Thieves and Drake's Deception, given that they originally arrived in the old days on PlayStation 3, and the appearance of "four", with some minor graphics, such as compilation on the mentioned console, but we are not dissatisfied either.