Here is the first look at Realme 8 5G!
Take a look at Realme 8 - a simple and affordable 5G smartphone!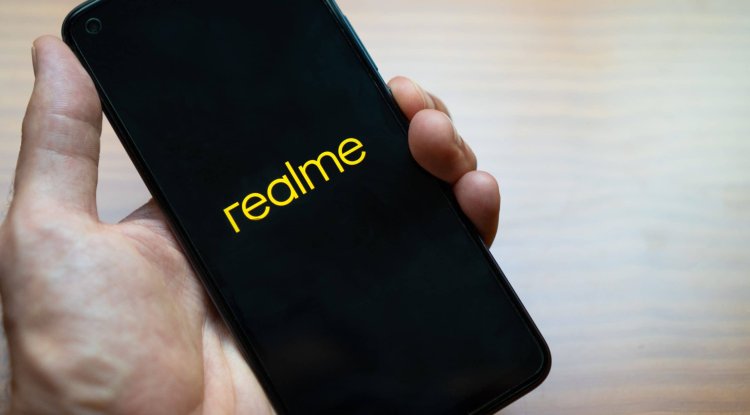 Photo Credits: DepositPhotos
Realme 8 5G phone represents a generation of simpler and more affordable phones everyone could benefit from not just in the U.S., but all around the world. The design is what you may call "discrete" and on the plus side, it doesn't have a huge tagline displayed on the back of it like its more expensive cousin.
For the starting price of around $285 or 200 pounds you get a phone with 64GB of storage and 4GB of RAM, however, if you feel that it will not live up to your expectations, you can in that case go for the other option of 6GB of RAM and 128GB of storage for a little higher price of around $350 or 250 pounds. When you convert the price from pounds to dollars, of course with a little wiggle room since direct conversions are always a subject to it, you are able to purchase a phone with specifications that completely destroy its competition in the area of budget phones with similar prices available in the U.S.
In comparison with the $350 Pixel 4a which is currently one of the best budget phones available on the U.S. market, the Realme 8 5G displays features such as a 6.5-inch display with a 90Hz refresh rate, which were up to now only been available on the phones with the price of $500 and up.
Other specifications of the Realme 8 5G also include a MediaTek Dimensity 700 chip along with support for sub-6Ghz 5G, a large 5,000 mAh battery, a useful fingerprint sensor mounted on the side, and three rear cameras: the main camera is 48-MP, and then there's also a dedicated macro cam and a black-and-white portrait camera. An unusual camera setup, however, it's always good seeing a big company trying to do something different.
Of course, like all great budget phones, the Realme 8 5G also contains dual SIM card slots, a 3.5mm headphone jack, and an additional slot for a microSD card in case you wish to expand your memory. Its competitor, the Pixel 4a does feature a richer OLED screen and better camera quality available for this price, however, the Realme 8 5G compensates for this by having a lot more storage(and storage flexibility), a faster refresh rate, and thanks to its dual SIM slot and 5G connectivity some really useful bonuses for people who travel a lot.
Now for the sad news. Realme has no plans on releasing this amazing budget phone in the U.S. which is, unfortunately, the same case as with many smartphones linked to Chinese production companies like Poco, Xiaomi, and so on. This situation is beyond frustrating because it doesn't only strip the U.S. market of reasonably priced phones with amazing specifications, but it also diminishes the number of inexpensive 5G smartphones.
In the short time, we got to use the Realme 8 5G, we were amazed by how long the battery lasted us. The combination of a large internal battery and some software that uses techniques to save battery helps the consumers use the phone to the last minute. Despite keeping a really simple design, Realme succeeded in retaining the bezels around the screen relatively slim.
In comparison with other skins for Android produced by China, not much is left to complain about regarding the Realme UI 2.0. either. Well, except for all the irritating apps which are pre-installed.
Having LG back out of the phone production, the hopes were that the Chinese OEMs would at last start selling their products in the U.S. which would then affect other popular companies like Motorola, Nokia, and Google in a sense that it would pressure them to release budget phones of their own with specifications which could go up against the Chinese ones.
Finally, it looks like people in India, U.K. and China will get to enjoy this great phone, while the people in the U.S. will once again sit this one out.
Check out Realme 8 5G here:
By: Nitza - Gossip Whispers