Hocus Pocus 2: New images from the film set indicate that there will be flashbacks
The construction of the "new" Salem for the sequel to ' Hocus Pocus ' continues its course, and this time there are more detailed images of the colonial houses, which could mean that we will see the town in a flashback of the seventeenth century, a moment in which the protagonists were executed.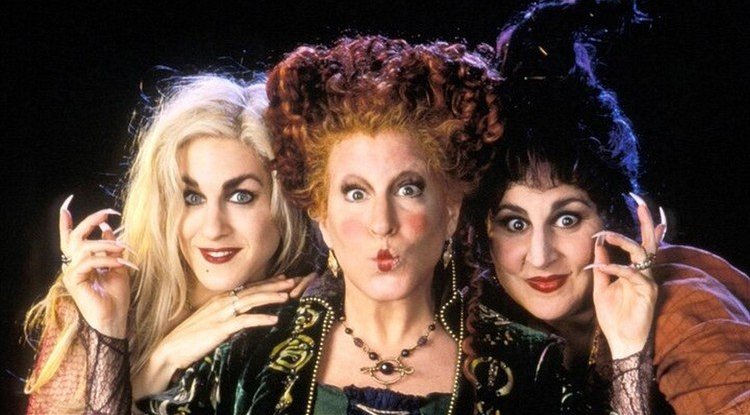 Photo Credits: Disney
Artist Luna Moon Gothic shared the photos this week on Instagram, adding the caption: "Check out these new, never-before-seen photos from the set of ' Hocus Pocus 2 ' in Lincoln, Rhode Island. Breaking news! Here's a replica of the house of witches of Salem". The original house, located in Massachusetts, is linked to the 1692 trials, as its owner was the judge who hanged 19 women accused of witchcraft.
View this post on Instagram
These new photos are in addition to those from a few weeks ago, and which confirmed the new use of the filming location chosen by Disney. Designer Chris Fagan ('The Tender Bar') is credited as set designer who recreated the house and other structures. If it is confirmed that it is a flashback about how the sisters were before their death, it would be the first time we would see their previous lives, since at the beginning of the first film the plot is placed on October 31, 1693, just before they were to be executed.
The second return of the Sandersons
Bette Midler made it official a few months ago: the Sanderson sorceresses will return to our screens in the fall of 2022. Midler will reunite with her sisters: Sarah Jessica Parker and Kathy Najimy. According to a post by Thora Birch on Twitter, she will likely make a comeback as well.
Although the 1993 premiere of the original was not a huge box office success, the truth is that in the years since the film about these three resurrected witches premiered, it has become quite a cult Halloween movie.
By: Olivia J. - Zexron