How much RAM, what are your options?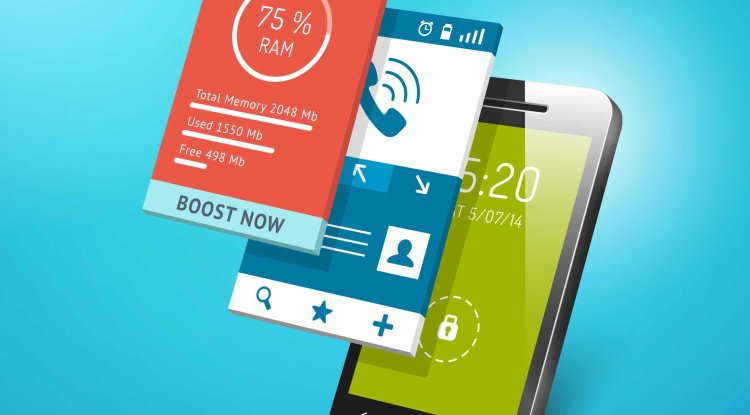 Photo Credits: Depositphotos
The fundamental rule is straightforward: the more RAM, the better, but not everyone can purchase the greatest flagship phone.
Because the tasks we conduct on them are rather simple, they do not necessitate as much RAM capacity as the top flagship phones. We surf the web, use social media apps, listen to music, watch movies, snap photos, and occasionally use programs that are required in a certain context.
Some applications use a lot of RAM, but mobile operating systems like Android and iOS can instantly delete inactive programs to make room for freshly opened applications. However, this does not imply that the RAM on your phone is unimportant. Quite the contrary.
RAM in Android and iOS
Android is known to eat any amount of RAM and yet run out. Of course, this is not totally correct, but Android clearly requires more RAM than iOS. In Android, 6 or 8 GB RAM is the usual, with some models having 12 or 16 GB RAM.
On the other hand, iOS, which is utilized in iPhones, can function well with 3 or 4 GB of RAM. Is that to say it's better? This is due to the fact that iOS is a closed system, and the manufacturer can only fine-tune its operation on a restricted number of different processors and other components. However, because the total perception is influenced by a variety of other elements, the final conclusion is not evident.
6 or 8 GB RAM in the phone?
6 GB of RAM is more than sufficient. However, if you frequently open many tabs in Chrome and a couple of to a dozen programs, an 8 GB RAM phone is unquestionably preferable. It is more likely to run faster with a larger load, and it will be better at dealing with future system changes (if it gets one).
But… there's no point in going overboard. Rather, it is not worth buying more for a phone with 12 or 16 GB of RAM only to brag about it. Even the most experienced Android users will require 8 GB, assuming the manufacturer has done a good job of optimization.
A larger RAM capacity usually signifies that more active programs and their data may be stored in memory. This translates to improved usability and multitasking. With a limited RAM capacity, a web browser with a dozen open tabs might consume a significant portion of the memory. Then there isn't much room for other programs or the system. The previous program can be closed after launching a new one.
More RAM allows you to execute more background programs that don't need to be updated when you return to them. Of fact, until we close them, they must restart from mass memory (and this takes a little longer and uses more energy from the battery).
Any smartphone can be used to play. The only question is, which games will be played? If we want to play complex games, we will need 8 GB or 12 GB of RAM, as well as the greatest mobile processor, a 120 Hz or 144 Hz display, 360 Hz touch detection, and a large 5000-6000 mAh battery. In a nutshell, the finest gaming smartphone is, for example, the Asus ROG Phone 5.
The best phones with 8GB of RAM:
Samsung Galaxy S21 and S21 Plus
Samsung Galaxy Note 20
Samsung Galaxy Z Flip 3
Poco X3 GT
OnePlus 9 series
Google Pixel 6
Sony Xperia 5 III
Xiaomi Mi 11T and 11T Pro
Samsung Galaxy S21 and S21 Plus
As is customary, Samsung began 2021 with its most popular gadget lineup: the Samsung Galaxy S21 series. The Samsung Galaxy S21, Galaxy S21 Plus, and Galaxy S21 Ultra are all included. The Galaxy S21 and S21 Plus are the only two models with 8GB of RAM. Even better, the Galaxy S21 lineup contains some of Samsung's most cheap flagships in years.
There are many similarities between these two phones with 8GB of RAM. Both are powered by the same Qualcomm Snapdragon 888 chipset, run Android 11 with Samsung's One UI skin, and are dust and water-resistant. Their dynamic 2x AMOLED panels are among the best in the business, and they have the same resolution on both devices.
Samsung Galaxy Note 20
The Snapdragon 865+ or Exynos 990 CPU, as well as 8GB of RAM, power the Galaxy Note 20. It is slightly less powerful than the premium Galaxy Note 20 Ultra, which has 12GB of RAM, but it is still a fantastic choice for power users.
The phone has a triple-camera arrangement on the back, offering you a lot of options when it comes to snapping images. It has a lovely design with a large punch-hole display with curving borders. You also get an in-display fingerprint scanner, wireless charging, and an IP rating for water and dust resistance, among other features.
Samsung Galaxy Z Flip 3
Samsung has a nice new option for anyone seeking a foldable phone with 8GB of RAM. While the other Samsung flagships may have a slight advantage in some areas, the Samsung Galaxy Z Flip 3's allure is that it can be folded in half, much like a traditional flip phone. When the smartphone is opened, it will reveal a stunning 6.7-inch 2640 x 1080 AMOLED display.
The Z Flip 3 finally has near-flagship-level internals, but it's still a little short on battery life. A Snapdragon 888 processor, up to 256GB of internal storage, and a 3,300mAh battery are among the features.
Poco X3 GT
We all remember the impact that Pocophone's F1 had, and its successors are attempting to maintain that trend. The Poco X3 GT is the successor to the excellent solid Poco X3, with a few key differences. The Poco X3 GT, like previous generations, is one of the greatest phones with 8GB of RAM available, and it's also one of the cheapest.
The X3 GT is, at its core, a reskinned version of the Redmi Note 10 Pro, right down to the last detail. Of course, you get Poco's MIUI instead of Redmi's, but the Density 1100 5G chipset is the same. Poco also crammed a 5,000mAh battery and 67W wired charging into the compact chassis.
OnePlus 9 series
To begin, both the OnePlus 9 and 9 Pro boast 120Hz displays, with the latter having an adaptive refresh rate and a greater resolution. Both come with the same processing package. The two are powered by the Qualcomm Snapdragon 888 CPU. If you get the 8GB RAM version, you'll get 128GB of storage and a sizable 4,500mAh battery. This time around, OnePlus adds wireless charging to the basic 9 models, while the Pro model receives a bump to 65W super-fast wireless charging.
Google Pixel 6
The 2021 flagship comes with a completely redesigned camera arrangement in the shape of a rear camera bar. It has a new 50MP main lens and a 12MP ultrawide lens. Google crammed an 8MP selfie lens into a center punch hole in the Full HD+ display's face. Regardless of camera configuration, you'll have access to Google's amazing image processing as well as a new Tensor chip.
After last year's pocket-friendly 6-inch model, Google's Pixel 6 has a substantially larger 6.4-inch display. You can also experiment with some new hues, such as Sorta Seafoam and Kinda Coral. All Pixel models come with quick updates and years of security support.
Sony Xperia 5 III
The Sony Xperia 5 III is one of the greatest phones with 8GB of RAM, especially since its sibling, the Xperia 1 III, has committed to 12GB of RAM. Both phones use the same Snapdragon 888 chipset, but we'll focus on the smaller, less expensive model. Sony's more inexpensive Xperia does offer storage options ranging from 128 to 256GB.
Xiaomi 11T and 11T Pro
The final phones on our list with 8GB of RAM are also among the most recent duos on the market. Xiaomi's 11T Pro is powered by Qualcomm's Snapdragon 888, but it no longer bears the Mi label. There is also an optional 12GB RAM version, while the standard model only comes with 8GB of RAM and either 128 or 256GB of storage.
On the less expensive Xiaomi 11T, MediaTek's Dimensity 1200U processor keeps the lights on. It does not have a model with 12GB of RAM, but it does have the same strong camera array. Xiaomi retained its large 5,000mAh battery cell, albeit charging power was reduced to a still-boiling 67W.
How much specific RAM do you need on your smartphone?
In the cheapest Android phones, 3 GB RAM is still the absolute least (not recommended), although, in practice, models with 4 GB RAM are preferable. 6 GB RAM is ideal for medium-sized devices, while 6 - 8 GB RAM is ideal for premium phones.
However, if a person is looking for the greatest flagship or smartphone for gaming, 8 - 12 GB RAM should be considered. When you combine this with a well-optimized system and a strong CPU, you can expect a highly pleasant, efficient service in any situation.