Intel Alder Lake-S: B660 motherboards without PCI-Express 5.0?
A section of a box that supposedly comes from an Asus Prime B660-PLUS D4 is circulating online. PCI-Express 4.0 is therefore the highest of emotions. Inexpensive boards for Alder Lake-S with B660-PCH may not support PCIe 5.0.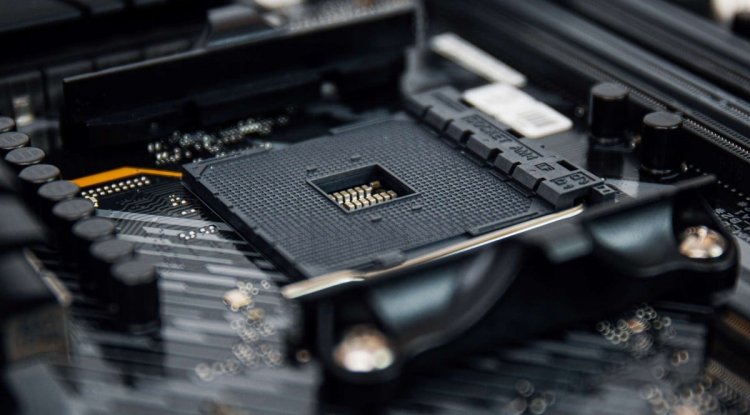 Photo Credits: asus / promo
So far,
Intel
has only published the Z690-PCH in the Alder Lake-S fairway. Slimmed-down "chipsets" for cost-optimized mainboards are to follow, the H670, B660 and H610 PCH
have already been spotted.
The colleagues from Videocardz have now pulled the alleged box of an
Asus Prime B660-PLUS D4
ashore. You can read there: "
Intel B660, LGA1700, PCIE Gen4
". The mainboard obviously does not support PCI-Express 5.0.
Since the CPU provides the corresponding lanes, this restriction is surprising at first. However, mainboards for PCIe 5.0 must also have the appropriate signal paths available. Against the background, the waiver of a presumably low to medium-priced product does not come as a surprise. In any case, the new transmission standard cannot make use of its advantages due to the lack of PCI Express 5.0 graphics cards. Even if such GPUs were already on the market, tests would have to prove the benefit compared to the PCIe 4.0 interface.
Alder Lake-S: PCI-Express 5.0 not for the slimmed-down chipsets?
It should be noted that the presumed specifications of the
Asus Prime B660-PLUS D4
are only an indication, but not proof that the B660 has generally waived PCI-Express 5.0. Intel could leave it up to the manufacturers to decide whether to make the new standard available on their B660 motherboards. If Intel deliberately restricts PCI-Express 5.0, this probably applies even more to the H610, with the H670, not using PCI-Express 5.0 seems much less likely.
AMD
is currently practicing it in a similar way. Zen 2 and Zen 3 processors support PCI-Express 4.0, but this speed can only be used on B550 and X570 mainboards.
In combination with the A520,
the chips are only allowed to operate their PCI Express 4.0 lanes at half the speed. Mainboard manufacturers also had to stick to the old standard for the B450 and X470 I / O hubs
.
At the time, AMD suppressed initiatives by individual manufacturers with an AGESA update.
By: Olivia J.