Intel Core i9-12900HK: fastest mobile CPU?
In the Geekbench, the Intel Core i9-12900HK moves up to the top, ahead of the Apple M1 Max, Intel's Core i9-11980HK (Tiger Lake), and AMD's Ryzen 9 5980HX (Zen 3).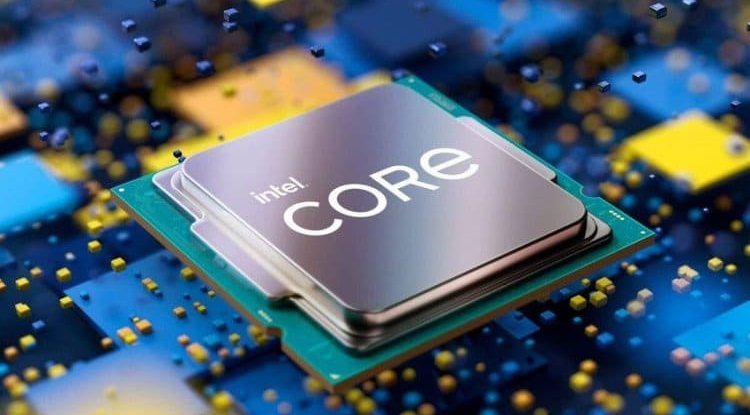 Photo Credits: intel / promo
Measured values ​​for the Intel Core i9-12900HK have appeared on the Internet, which could become the fastest mobile CPU on the basis of this data. The CPU will primarily be used in desktop replacements and will be paired with a strong GPU in order to achieve gaming suitability. The clock rates of the Intel Core i9-12900HK, which has 14 cores and 20 threads, are not reliable in the meantime. While the base stat is read at 2.9 GHz, the boost clock is 371 MHz. It's also unclear whether the base clock applies to the Core or Atom cores.
The CPU is fast in Geekbench: 1,851 points in the single-core test and 13,256 points in the multi-core test. This is the highest value of all mobile CPUs listed in the Geekbench database so far - even better than the AMD Zen 3, Apple M1 Max, or Intel's own Tiger Lake. In the single-core performance, the CPU apparently also benefits from the findings that are already in Tiger Lake and that work on one core. When it comes to multi-core value, it ultimately has more to offer than the competition. AMD is about in the 8/16 configuration. Compared to the M1 Max, which has the configuration 10/10, the gap is then perhaps a bit too small and the ARM CPU seems to work more efficiently here. Since notebooks are difficult to measure platform-neutrally, one should not take the last point exactly.
The Intel Core i9-12900HK should be presented together with the Alder Lake program at CES and Intel will also want to pair the CPU with its own Arc Alchemist, which is also expected at CES.
By: Amber V. - Zexron