Intel Raptor Lake-S: up to 40% faster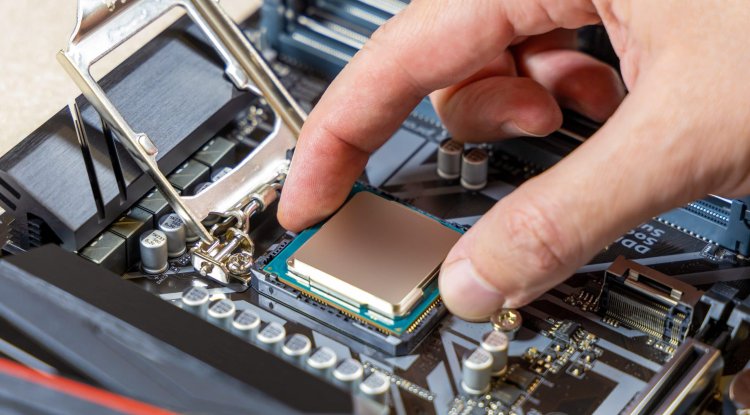 Photo Credits: Depositphotos
Intel Raptor Lake-S promises a double-digit performance boost over the current version, the twelfth generation of Intel Core processors. And, while we'll have to wait a few months for its official unveiling and market debut, the information we're getting about it not only verifies that idea but also allows us to quantify it. And, if the prediction comes true, the jump may be dramatic.
The processors of the thirteenth generation of Intel Core will be able to deliver up to 15% gain in performance per thread, which would raise multithreading by up to 40%. This boost would be the result of the assembly of the new Raptor Cove cores, but also of some efficiency enhancements offered by Intel in the Gracemont, which would also bring extra speed, contributing to the 40 percent rise in multithreading.
Furthermore, for the Raptor Lake-S flagship chip, the Intel Core i9-13900K, the company would have chosen eight high-performance cores (Raptor Cove) accompanied by no less than another 16 efficiency cores (Gracemont), yielding a total of 32 threads, compared to 8+8 (with a total of 24 threads) found in the Intel Core 9-12900K. An increase to eight cores and eight threads will surely affect multithreading. A set to which we must add up to 68 megabytes of L2 + L3 cache that Raptor Lake-S may bring.
A notable part of this material is the reference to hypothetical enhancements in the Gracemont cores, as well as the suggestion that both these and the performance cores will see an increase (not very significant, mind you) in their clock frequency. Will Intel have been able to extract some performance from the efficiency cores without hurting their consumption or temperature?
If this is the case, regardless of how minor the gain is, it is yet another proof of Intel's dedication to the hybrid paradigm, and particularly to work on efficiency, something we have seen for years in the ARM architecture.
Some, albeit few, voices indicate that the performance leap that Raptor Lake-S will represent compared to Alder Lake-S, which in turn marked a significant technological leap compared to the eleventh generation, may compel AMD to accelerate your schedule. And yeah, not just referring to the development of the Ryzen 7000 with Zen 4 to the third quarter of this year, but also more ambitious ambitions, not only to compete with Raptor Lake-S but also Meteor Lake-S, which will see the power in 2023, putting those from Santa Clara on the ropes.
Thus, reports predict that Zen 4 will debut weeks or months before Raptor Lake-S and that AMD may strive to speed Zen 5's arrival by 2023, in time to compete with Intel's fourteenth generation. If 2021 was a particularly intriguing year for processors, it appears that 2022 and 2023 may not be far behind.