Intel's core has a 50% higher score than AMD
Leaked benchmarks for an Intel Core i7 speak for a significant increase in performance. The Core is said to have a 47 percent higher multicore performance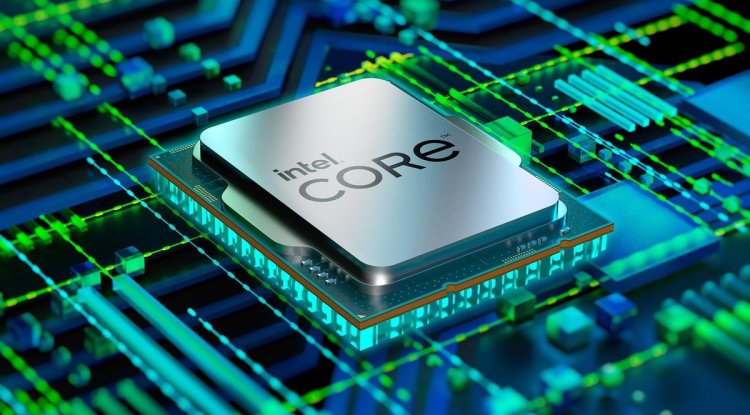 Photo Credits: Intel / promo
Intel's Alder Lake processors have been available on the desktop for a good two weeks, but customers still have to be patient. Intel does not intend to bring such models onto the market until the first quarter of 2022, which is why there are no independent benchmarks for the CPUs yet.
Significant leap in performance in the notebook
To assess the performance and efficiency of Intel's new notebook processors, you have to rely on leaks, and a similar one is currently painting a very promising picture. The Notebookcheck website has published leaked Cinebench results that allegedly describe the performance of an Intel Core i7-12700H in a pre-production model of the MSI GE76 Raider 12UH. According to the leaked values, the Alder Lake processor achieved 7,158 points in the multi-core and 689 points in the single-core benchmark in Cinebench R20.
| CPU | R20 Single | R20 Multi | R23 Multi |
| --- | --- | --- | --- |
| Intel Core i7-12700H | 689 | 7.158 | 18.501 |
| Intel Core i9-11950H | 614 | 4.665 | 12.207 |
| AMD Ryzen 9 5900HX | 570 | 4.859 | 12.570 |
PCGH
If these performance values ​​correspond to the actual performance of the Core i7-12700H, then Intel would make a significant leap in performance with the new generation. Both the single-core and the multi-core performance are well above the fastest processors from AMD and Intel that Notebookcheck has tested so far. In Cinebench R20 there would be an increase of 12 percent in single-core and 53 percent in multi-core performance compared to the Core i9-11950H. AMD's Ryzen 9 5900HX, on the other hand, is beaten by 21 or 47 percent.
As usual, the leaked values ​​should not be viewed as safe, because there could still be changes before the launch. It should also be noted that the Core i7-12700H may have been tested at a significantly higher power limit than its rivals. In addition, with the Ryzen 9 5980HX, AMD already offers a slightly faster APU than the Ryzen 9 5900HX. On the other hand, Intel's Core i7-12700H probably hasn't reached the end either. Instead, the flagship is likely to be the Intel Core i9-12900HK.