MediaTek and AMD Introduce AMD RZ600 Series Wi-Fi 6E Modules
AMD has teamed up with MediaTek to introduce their latest Wi-Fi solution, called the AMD RZ600 series Wi-Fi 6E module featuring MediaTek Filogic 330P chipset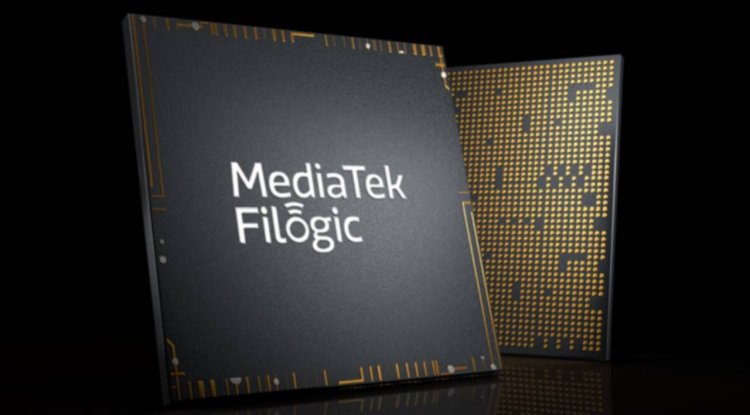 Photo Credits: MediaTek / promo
AMD has teamed up with MediaTek to introduce their latest Wi-Fi solution, called the AMD RZ600 series Wi-Fi 6E module. It features the MediaTek Filogic 330P chipset inside and is designed to power the next generation of AMD Ryzen series laptops and desktops starting in 2022.
The Filogic 330P chip provides support for 2 × 2 Wi-Fi 6 (2.4 / 5GHz) and 6E (range 6GHz to 7.125GHz), along with Bluetooth 5.2 (BT / BLE). It supports speeds up to 2.4Gbps and a new 6GHz spectrum at 160MHz channel bandwidth.
It also features MediaTek's power amplifier (PA) and low noise amplifier (LNA) technology, which optimizes power consumption and makes it ideal for laptops, writes FoneArena.
AMD RZ600 Series Wi-Fi 6E Modules Specifications
| | | |
| --- | --- | --- |
| Wi-Fi Module | Wi-Fi Specs | M.2 Slots |
| AMD RZ616 Wi-Fi 6E module | Wi-Fi 6E 2x2160MHz Wi-Fi ChannelsPHY rate up to 2.4Gbps | M.2 2230 and 1216 |
| AMD RZ608 Wi-Fi 6E module | Wi-Fi 6E 2x280MHz Wi-Fi ChannelsPHY rate up to 1.2Gbps | M.2 2230 |
AMD
As mentioned earlier, these new Wi-Fi 6E modules of the RZ600 series will power incoming Ryzen-based computers and laptops in 2022.
Commenting on the launch, Alan Hsu, corporate vice president, and general manager, Intelligent Connectivity at MediaTek said:
With this high-bandwidth and ultra-low-power chipset that powers the next generation of AMD laptops, consumers can enjoy seamless connectivity and longer battery life while playing, streaming, or using video chat. MediaTek is already a leader in Wi-Fi in a number of different segments, including smart TVs, routers and voice assistants. The new Filogic 330P chipset further expands our connectivity portfolio as we continue to expand our footprint in the PC market.
Saeid Moshkelani, senior vice president and general manager, customer business unit, AMD said:
A fast and reliable wireless connection is crucial, especially as user requirements regarding speed, bandwidth, and performance increase due to the increased number of video calls, streaming, and gaming. We believe that combining powerful AMD Ryzen processors with MediaTek's leading advanced connectivity technologies will provide a comprehensive and incredible computing experience.