Linn: New Tonearm and Two New MC Pickups for LP12
Linn introduces the new "Arko" tonearm and two new MC cartridges, "Kendo" and "Koil," aimed to increase the performance of the LP12's "Majik" and renamed "Selekt" versions.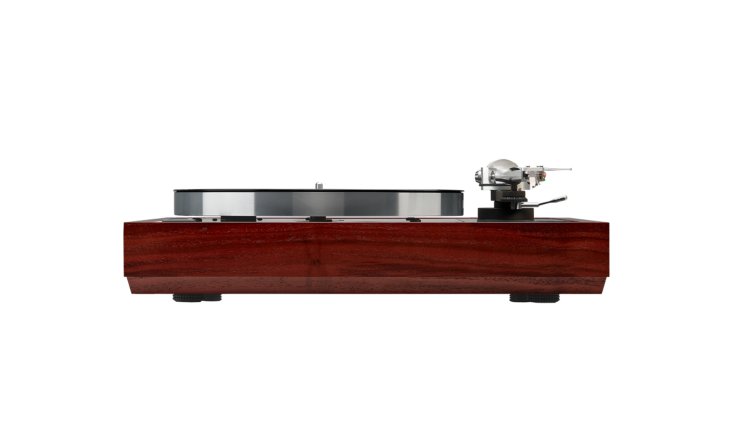 Photo Credits: Linn/Promo
Linn's flagship turntable "Klimax" received significant updates last year, and new components are now on the way for the LP12's entry-level and mid-range variants.
The later version also has a new name: instead of "Akurate LP12," the mid-range model is now called "Selekt LP12," and it features the new "Arko" tonearm, which Linn claims was developed entirely in-house, as well as the new "Kendo" MC cartridge.
The new "Arko" tonearm is touted to have high bearing concentricity and alignment, as well as the ability to move with very little resistance, thanks to its gimbal suspension.
Furthermore, the tonearm and headshell are made completely of unique "7075" aluminum, which is believed to improve precision and stability, among other things.
Furthermore, because the entire tonearm is formed of the same material, resonances are believed to be effectively suppressed and deflected by the design.
Linn also offers the "Kendo" MC cartridge, which is composed of "7075" aluminum and nickel-plated and is intended to increase the benefits of this material synergy.
Linn further claims that the pickup is based on the flagship MC "Ekstatik" and is designed to provide a good combination of musicality and clarity thanks to aluminum-bronze threaded inserts.
Another change affects Linn's entry-level model: the "Majik LP12" will now be available in two different configurations. The previous version, which we reviewed here, is now known as the "Majik LP12 MM," while the new, somewhat more expensive "Majik LP12 MC" version uses the new "Koil" MC cartridge.
As the cheapest Linn MC pickup, it is designed to provide an entry point into moving coil systems while outperforming the "Adikt" MM variant. As before, both "Majik" models include the 2020 "Krane" tonearm, which is now also available separately.
Post by Bryan C.