Moises - apps for musicians and anyone who feels that way
Moises is an interesting and potentially very useful application intended for musicians that allows you to isolate or remove vocals and instruments from songs, change the tonality and speed in real-time, and that's not all...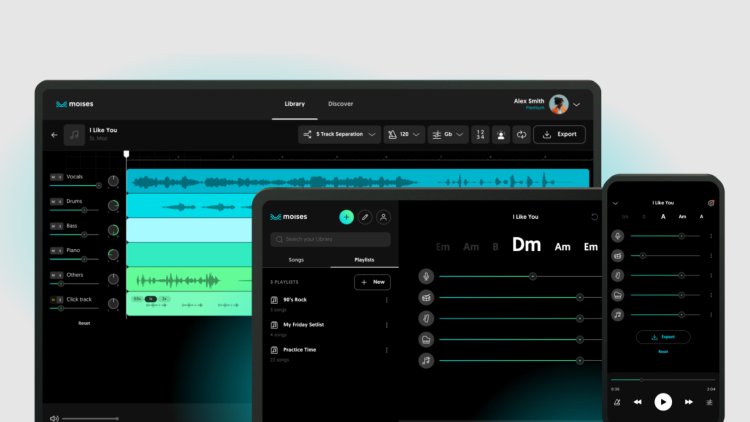 Photo Credits: Moises/Promo
There is definitely no shortage of music apps, and there are even examples of apps like Moises that are primarily intended for musicians and all those who feel that way, relatively many.
However, Moises is one of those apps that does what it's meant to do quite well, which means it's well worth having on hand.
Moises is an application that is able to isolate or remove vocals and instruments in real-time, change the tonality of the song and its speed, and there is also a metronome for easier time determination.
In other words, this is an ideal application for all those who want to learn to play and sing a song or just play along to it.
In order to use the application, you need to open a user account, and as soon as the basic interface appears, all you have to do is load the song you want to work with (one song is already offered, purely as a demo to see what Moises is able to do).
Moises is also specific in that it uses artificial intelligence to be even better at what it is intended for, and it must be admitted that the results are pleasantly surprising (although miracles should not be expected).
For the best impression, it is advisable to use headphones, but this is not necessary, and it is also convenient that it is possible to determine the level at which the effect of removing or isolating vocals or musical instruments will be applied.
There are also numerous other practical things such as the ability to display chords, some basic tools for editing soundtracks, and other options.
The basic version of the application is free, but limited, while for the full experience you have to pay a subscription for the Premium edition.
Post by Bryan C.