New games we can play this week?
Destiny 2, SCP: Pandemic, Martha is Dead, Elden Ring, GRID Legends, Monark, Final Fantasy 6 Pixel Remaster, Assetto Corsa Competizione, Atelier Sophie 2.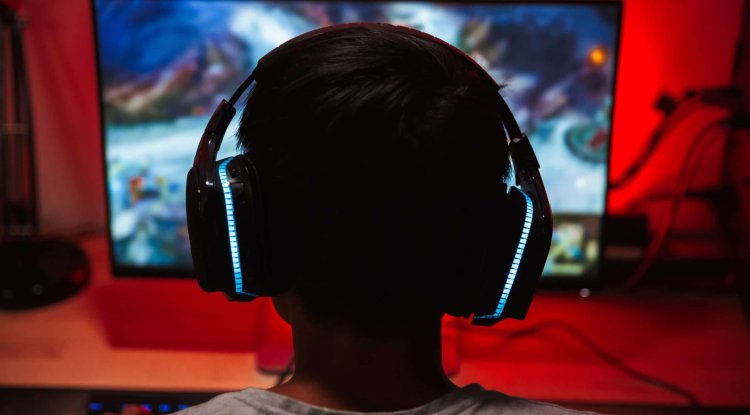 Photo Credits: DepositPhotos
Destiny 2: The Witch Queen 22.02.2022.
Bungie drew attention to Destiny last month thanks to Sony buying them for $ 3.6 billion. This week Destiny 2 will once again draw attention to itself thanks to the new expansion of The Witch Queen. Our destination will be Throne World, a wetland world inspired by the True Detective series.
The title witch queen will be Savathûn, the sister of the villain from the aforementioned expansion of The Taken King. Expect a bunch of new content - weapons, raids, enemies and everything else that goes with one big expansion.
SCP: Pandemic 22.02.2022.
Secure, stop and protect - these are the basic tasks of a runaway team that fights against the total extinction of the human species through the Psi-Z program. In tactical gameplay, we will peek around corners, break doors, and so on. The developers state that in SCP: Pandemic we will experience the importance of positional communication, dynamic music and a tense atmosphere.
The game is now arriving at an early access stage of development with basic PvP mode and an unfinished campaign. There should be a lot of time in development - at least three more years.
Martha is Dead 24.02.2022.
It is a psychological thriller to which World War II forms the background of the story. This first-person adventure takes place in Italy during 1944 and follows Giulia, the daughter of a German soldier who witnesses the murder of her twin sister, the unfortunate Martha from the title itself.
In search of her sister's killer, Giulia learns to deal with loss in parallel, while the superstitions of Italian folklore suggest to her that her sister was not an ordinary victim of someone's brutality.
Elden Ring 25.02.2022.
Elden Ring - finally. Land Lands Between went to waste after an argument over a ring. The player must therefore collect the runes that are scattered around the world and return the country to balance. And that in the case of From Software games means dying a hundred times and stubbornly going back to exterminate dragons, monsters and other creatures.
The only consolation is that we will not do all this on foot, but there will be horseback riding and even horse fighting in the Elden Ring. For the first time in From Software's game, we'll even have a map to navigate, which doesn't mean we'll be any less lost.
GRID Legends 25.02.2022.
The GRID driving series is shifting to a higher gear, literally because it brings truck racing, for the first time in its series. But the main novelty will not be trucks or electric vehicles, but a campaign with a story called Driven to Glory. The story will be presented in Grid Legends through footage of real actors in a virtual environment, similar to how the Mandalorian series was filmed.
In addition to the campaign in which we will travel around the world and once again clash with the opposing team Ravenwest, the novelty will be a simplified connection to the multiplayer race, without a lobby and in just a few steps.
Other games coming out:
22.02. Monark (PC, PS5, PS4, NS)
23. 02. Final Fantasy 6 Pixel Remaster (PC, iOS, Android)
24. 02. Assetto Corsa Competizione (PS5, XS)
25. 02. Atelier Sophie 2: The Alchemist of the Mysterious Dream (PC, PS4, NS)