Nokia C Series: C21, C21 Plus and C2nd Edition
The three new devices embody the durability and quality of the long-lasting battery that Nokia phones became known for all those years ago...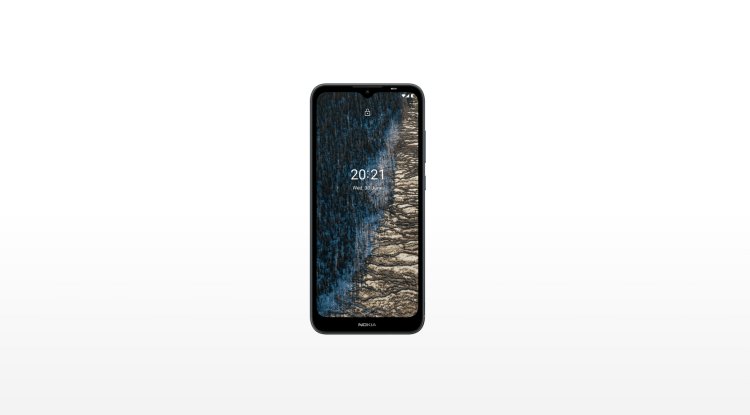 Photo Credits: Nokia/Promo
Nokia C-Series
The three new devices embody the durability and quality of the long-lasting battery that Nokia phones became known for all those years ago. This, combined with the best Android software and security updates, strengthens HMD's vision for 2022 and beyond - building Nokia phones that will last longer while maintaining excellent build quality.
Nokia C21 Plus
The hero of the C-series family - the Nokia C21 Plus - is a smartphone that continues to deliver. It is designed for durability and rigorously tested to achieve sleek style and power, while providing long battery life and most importantly, it remains affordable. The device comes with two different battery sizes, 4000 mAh and 5050 mAh which provide up to two and three days of battery life respectively - allowing people to stay connected longer and charge the device less often.
Built around a powerful IP52-rated weatherproof metal enclosure, with resistance to dirt, dust and water droplets thanks to the tempered cover glass that protects the bright 6.5" HD + screen - ensuring it can withstand all the hustle and bustle of life.
The dual 13 MP camera with panoramic and portrait modes allows you to capture the best parts of life with stunning detail. A clean OS with minimal preloading gives you more space for the applications and content you choose. In addition, 2 years of quarterly security updates and fingerprint and AI face unlock technology ensure that the Nokia C21 Plus stays secure, inside and out.
Nokia C21
The Nokia C21 retains the excellent build quality, safety promises and all-day battery life of the popular C Series. The device brings an improved 8 MP camera with autofocus technology that easily reads QR codes - whether people are scanning menus, making payments or simply looking for information - the Nokia C21 ensures that scanning QR codes is easy.
Enhanced memory capabilities, thanks to a multi-core processor, deliver efficiency without sacrificing all-day battery life, while face unlocking with artificial intelligence is now supported by a fingerprint sensor for added security and convenience. Two years of regular security updates are also standard for C-Series devices, so people can be sure that the Nokia C21 is working hard in the background to keep their smartphone safe.
Nokia C2 second edition
The Nokia C2 second edition comes with super solid and reliable Nokia build quality with even more ways to connect. Designed to withstand the blows of life, thanks to its sturdy metal interior and superior Nordic workmanship, this C-Series device has been rigorously tested to ensure it meets high standards of durability and delivers thoughtful and purposeful design at an affordable price.
Giving you more freedom of connection and a reliable, superbly sleek smartphone experience, all-day battery life on a single charge allowing hours of talk time and standby time. The generous 5.7" screen lets people easily stream, share and scroll through their favorite content and apps in brilliant definition - and capture the best parts of life, day or night, thanks to front and rear flashes. Two years of quarterly security updates also ensure that the device remains secure from the inside. The updated OS with minimal preloading helps the data go further, freeing up more space for the content and applications you love.