NVIDIA PRESENTS TWO POWERFUL GRAPHICS CARDS: Intended for quality gaming, not cryptocurrency mining
Fans of cryptocurrency mining will not be left empty-handed, Nvidia has prepared a surprise for them too!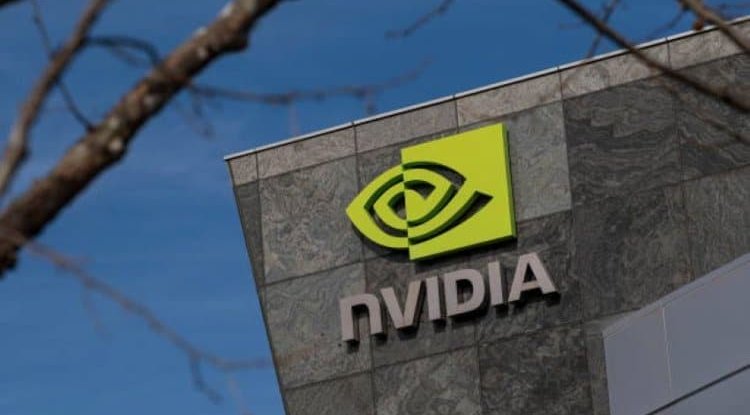 Photo Credits: Bloomberg / GETTY IMAGES
NVidia presented two new graphics cards at the Computex event, the RTX 3080 Ti and RTX 3070 Ti.
As has been the case in the past, the Ti label means that it is an upgraded version of the basic models of these graphics cards.
Although it is quite difficult to procure, especially at a reasonable price, that did not stop Nvidia from launching two new GPUs.
The RTX 3080 Ti looks identical to the RTX 3080 when it comes to inputs and design.
The main difference is in the big power jump and the amount of VRAM, the Ti model has 12 GB of GDDR6X.
It can be said that the specifications are approximately the same as with the strongest graphics card of that company, RTX 3090, while the biggest difference is in the twice smaller VRAM.
Interestingly, Nvidia will limit the power of the new RTX Ti cards when it comes to cryptocurrency mining, as was the case with other new RTX 30xx series cards.
Still, fans of cryptocurrencies will not be left empty-handed as Nvidia offers the Cryptocurrency Mining Processor (CMP).
These graphics cards have the best performance and efficiency for mining, but they are not intended for gaming.
Nvidia claims that both graphics cards have 1.5 times better performance compared to the models from the previous generation (RTX 2080 Ti and RTX 2070 SUPER).
Both models will feature ray-tracing, DLSS, and Reflex technology.
It should be added that more than 50 video games support Deep Learning Super Sampling (DLSS), this technology renders games at a lower resolution and then uses artificial intelligence to increase the quality of what you see, while delivering more frames.
The RTX 3080 Ti uses the same cooler as the RTX 3080, which draws 320 watts, the new model is rated at 350W, which is the same as the RTX 3090 model, VideoCardz reports.
We have to see how this will affect the cooling efficiency since it will come out very soon, we will not wait.
Although both graphics cards will be available this month (3080 Ti on June 3, while 3070 Ti will be released on June 10), their real availability and price will vary due to the lack of chips.
They have already warned that these problems will continue during 2021.
The RTX 3080 will cost you $ 1,189, and the RTX 3070 $ 599.
By: Deya - Gossip Whispers