Philips has introduced new models of gaming screens, intended for gaming on PCs and consoles
The new screens are specifically designed for playing video games, both on computers and on game consoles.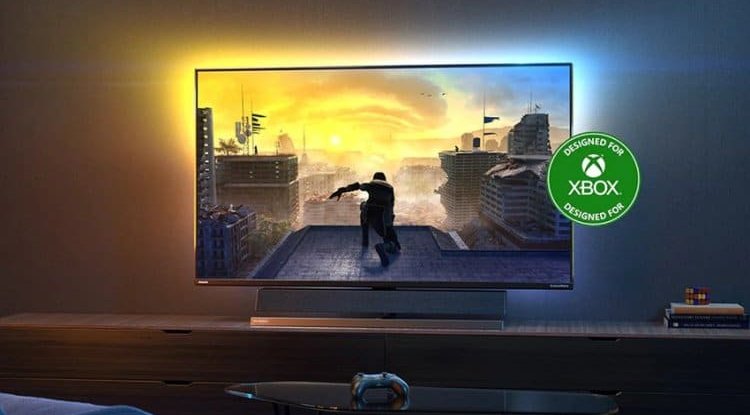 Photo Credits: Philips / promo
Playing video games gained special momentum during the pandemic when people were forced to have fun at home. But at the same time, new gamers have discovered that ordinary home computers are not exactly the best equipped to play new and graphically extremely rich and demanding video games.
It didn't take long for computer equipment manufacturers to recognize the needs of new (and old) gamers and offer them new, even better screens and accessories.
Philips has introduced several new screens that are designed specifically for gaming on computers, but also on game consoles.
So a few months ago they introduced the Philips Momentum series designed for the Xbox console, equipped with a new HDMI 2.1 port that allows gaming on a new generation console with 4K resolution and a faster refresh rate of 120Hz. Now the portfolio of Philips Monitors expanded to include new 329M1RV (31.5 "/ 80 cm diag.) and 279M1RV (27" / 68.5 cm diag.) models.
They enable playing in ultra-clear 4K resolution with a refresh rate of 120Hz-and simply linking Xbox X Series via HDMI 2.1 Faster refresh rate gives players an advantage over opponents, because the movements are smoother and clearer, which allows for easier targeting.With low latency and fast pixel response, it also contributes to much smoother gaming and a more realistic experience, which is also and a big advantage when playing video games that require fast movements.
Philips Momentum 329M1RV comes with a certified VESA DisplayHDR 400, which brings a significant improvement over conventional SDR displays. On the other hand, the Philips Momentum 279M1RV has a certified VESA DisplayHDR 600 with superior brightness and increased color range for realistic display of effects in games and movies. Fluid non-stop gaming experience is also ensured thanks to AMD FreeSync Premium technology.
The Philips Momentum 279M1RV comes with an IPS Nano panel, which provides realistic color display through a wide viewing angle without changing shades, achieving up to 98% coverage of the DCI-P3 color gamut, USB-C port, slim plug-in cable for simultaneous transmission data, and charging of the device and is G-SYNC certified, which means that it synchronizes the refresh rate of the monitor with the graphics card.
Both models are equipped with Philips Ambiglow technology, which creates a new dimension of viewing, creating a halo of light around the monitor in selected colors created by the LED lighting on the back of the monitor. Additional experience is provided by DTS sound, which ensures superior sound projection, along with rich bass, improved dialogue, and maximum volume level without cutting or distortion.
The Philips M3000 series of monitors are designed to provide gamers with versatile performance and are characterized by a three-sided frameless display. The screen size includes both 24-inch and 27-inch, making it perfect for both small settings and multi-monitor configurations.
Thanks to Full HD resolution (1920 x 1080) and Ultra Wide-Color technology, the colors are extremely vivid and clear. The Philips 24M1N3200ZA has IPS LED wide display technology for image and color accuracy, while the 24M1N3200VA and 24M1N3200VS have a high-contrast VA screen with wide viewing angles. All have screen tilt capability, and the Philips 24M1N3200VA and 24M1N3200ZA also allow height adjustment, tilt, and rotation for an ergonomic user experience.
All models in the M3000 series have refresh rates of 165Hz (can be achieved with HDMI and DisplayPort port) and a response time of 1 ms (MPRT) for smooth and brilliant images. Adaptive-Sync provides interference-free gaming for fluid gaming, and the low input delay reduces the time delay between monitoring devices.
For players who like to play both on the computer and on consoles, the Philips Momentum M5000 is intended, 3-sided frames without frames combined with a new dark chrome-plated metal stand. This Philips display series offers crystal clear images with QHD resolution (2560 x 1440 pixels), a full range of 1.07 billion colors, Ultra Wide-Color and SmartImage HDR. The Philips 27M1N5500ZA provides comfortable and optimized visualization also thanks to the 27-inch NanoIPS panel, resulting in sharp images with deep contrast levels and super high contrast. Smooth play is ensured by a refresh rate of 165 Hz and a fast response of 1 ms (GTG).
The Philips 27M1N5500ZA also has built-in stereo speakers for multimedia, an ergonomic stand, and a wide range of connectivity for everyday requirements with a built-in USB hub.
All models should be available in the market in November and December 2021.
By: Amber V. - Zexron