Production of the third season of the HBO series "His Dark Material" has started!
The award-winning HBO series "His Dark Materials" returns to production with an epic third season, based on the latest novel "The Amber Spyglass" from the Philip Pullman trilogy. The series follows the Subtle Knife holder, Will (Amir Wilson), and the prophesied child, Lyra (Dafne Keen), on a journey through different worlds to find and protect each other.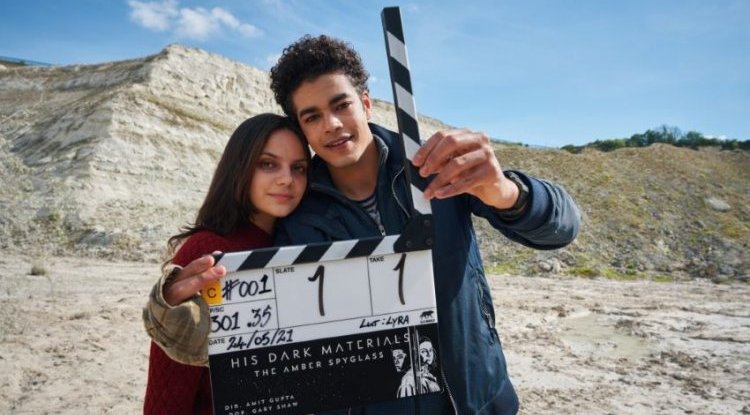 Photo Credits: Copyright © Simon Ridgway, 2021 - www.simonridgway.com - pictures@simonridgway.com - 07973 442527
At the end of the second season, Lord Asriel called on the angels to help him in the war against the Kingdom of Heaven while Mrs. Coulter kidnapped her daughter Lyra to take her 'safely' to their own world. The third season begins with Lyra unconscious, stunned by the sleeping potion her mother gave her, while Will, still carrying the Subtle Knife, continues his search for her.
Will is tracked down by two angels, Balthamos and Baruch, who want to lead him to join Lord Asriel's mission against the Authority with Commander Ogunwe. But Will isn't the only one looking for Lyra as Father MacPhail continues his mission to destroy the child from the prophecy with the help of his most loyal follower, Father Gomez.
Meanwhile, Oxford physicist Mary Malone reaches another parallel world - the world of Mulefa, a strange animal-like species that tells her about a cataclysmic phenomenon in their world. With multiple new worlds, including Land of the Dead, the return of characters, and strange new creatures Mulefa and Gallivespians, the third season will bring Philip Pullman's masterpiece to a dramatic ending.
Along with Amir Wilson and Dafne Keen, the current cast includes Ruth Wilson, Simone Kirby, James McAvoy, Will Keen, Jade Anouka, and Ruth Gedmintas, and in the third season, they are joined by Adewale Akinnuoye-Agbaje, Jamie Ward, Kobna Holdbrook-Smith, Simon Harrison, Chipo Chung, and Amber Fitzgerald-Woolfe.
By: Olivia J. - Gossip Whispers