"Ron's Gone Wrong": An exciting animation about modern friendship!
The first trailer for the 20th Century Studio animated film has been released!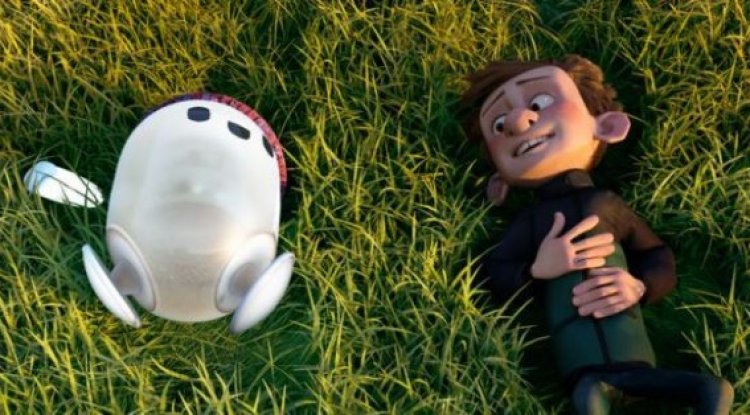 Photo Credits: Locksmith Animation
From the kitchen of 20th Century Studio comes an animated film "Ron's Gone Wrong". It is the story of a modern friendship between the shy and withdrawn boy Barney and his unusual, talkative, and playful robot friend Ron.
An eleven-year-old boy realizes that his robot friend has broken down, trying to help him discovers a world in which robots, who walk and talk, can be children and good friends. The story follows adventures that overcome all prejudices and prove that the connection that the boy has with the device can be a true friendship. The film's producers Sarah Smith and Julie Lockhart emphasized that "The story could not have come at a better time. Online connections dominate analogous friendships. We all chat, like, post things, and Barney and Ron remind us of our shared experiences, all the beauties and charms of growing up." In addition to the aforementioned Sarah Smith, who is the producer and screenwriter of the upcoming animated adventure, an important role went to Pixar veteran Jean-Philippe Vine, who was part of the popular animation team of "Cars 3", director of this modern friendship story.
Peter Baynham, known for the comedies "Borat! Cultural Learnings of America for Make Benefit Glorious Nation of Kazakhstan", also worked on the screenplay. The music for the film was done by award-winning composer Henry Pryce Jackman, who has so far recorded music for Disney's animations "Winnie the Pooh", "Big Hero 6", as well as for Marvel's feature films "Captain America: Winter Soldier" and "Captain America: The Civil War."
The movie "Ron's Gone Wrong" will be out in cinemas on October 21.
Watch the trailer here:
By: Olivia J. - Gossip Whispers