"Shadow and Bone": Canceled or renewed?
Netflix confirms the second season for book-based series Shadow and Bone!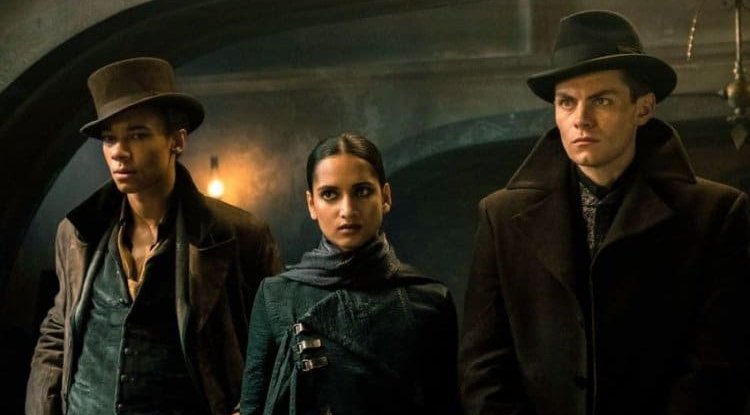 Photo Credits: Netflix
It's no surprise that Netflix decided to film the new season of its hit fantasy series "Shadow and Bone", based on Leigh Bardugo's novels. The streaming service has ordered eight more one-hour episodes, and the cast will not change. It will feature screenwriter Eric Heisser ("Bird Box") and executive producer Shawn Levy ("Stranger Things").
The first season turned out to be an absolute hit for this service. It was viewed in over 55 million households in the first 28 days. The series about Grishas reached the top 10 in 93 countries around the world, of which it was first in 79 countries, including the largest markets - USA, Australia, Brazil, Germany, Russia, Spain ...
Created by Heisser, "Shadow and Bone" combines the story and characters from two literary series, "Shadow and Bone" and "Six of Crows", by writer Leigh Bardugo. These parallel stories based in the fictional country of Ravka (inspired by 19th-century Russia) are now intertwined, and critics' comments are that this has achieved perhaps one of the best screen adaptations of literary works ever.
At the center of the story is war orphan Alina Starkov, a girl who works as a mapmaker in the army of war-divided Ravka. In a critical situation, Alina accidentally shows incredible power that could end the war, liberate her country and destroy the Shadow Fold, which has divided the country for thousands of years. Alina is torn from the life she knows and taken to train in an elite military unit made up of Grisha, people who, just like her, have special powers, that is, the ability to manage small sciences.
With the new allies come the enemies, the people who want to harm her. Her world has so far consisted only of a friend from the orphanage, Mal, and now there is General Kirigan, the supreme military leader who convinces her to develop her powers, a group of charming thieves Kaz, Inej, and Jesper, whose goal is to kidnap her, but also to find out if Alina is actually a fraud. The segment of the series that follows this trio is much dearer to many than the main story.
The third parallel narrative flow follows Nina Zenik, a Heartrender, and spy of General Kirigan, who is kidnapped by witch hunters, and thus gets her own adventure.
It is still unknown when the new season will arrive, but everyone is hoping - in 2022.
Have you watched this series? What do you think? And are you Team Mal or Team Darkling? Let us know in the comments.
By: Olivia J. - Gossip Whispers