Shocking Truth About The Ukrainian Eurovision Contestant!
The singer of the group Go_a, who presented her country with the song "Shum" at this year's Eurovision, overcame huge obstacles in order to realize her dreams.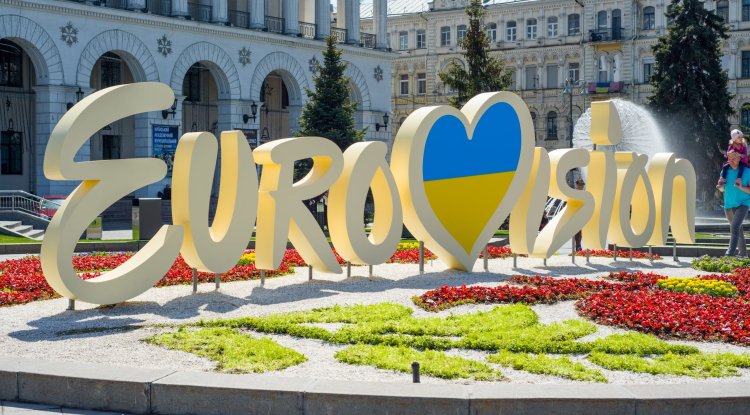 Photo Credits: DepositPhotos
The performance of the electro-folk band
Go_a
at the 65th
Eurovision Song Contest
was anything but a typical Eurovision performance, and this group can thank its authenticity and charm above all for the lady whose voice carries special energy and tone, but also whose look is mesmerizing. It is about Katerina Pavlenko, a woman who is not ordinary. What the European media have especially emphasized in recent days is one very unusual fact about this girl with a superior voice - that Katerina does not have a part of her lungs. That is why she does not understand at all where her voice is created. My sound is not formed in my lungs or bronchi because there is not much space there - she explained. - It vibrates here, somewhere in me, I do not know where it came from. You hear me gasping all the time. There is a certain charm here because you can hear me catching my breath even though it does not make me a problem when singing. I can "catch" a note and keep it for a long time, and I do not know how it works! Katerina grew up in
Nizhyn
, a small town with only sixty thousand inhabitants in the north of Ukraine, and only with her mother. She did not know her father, and she only looked for him when she was 17 years old. She attended music school and very early wanted to be involved in music, even though her surroundings did not realize it in time. Her father figure was replaced by her mother, her father, who passed away when Katerina was only six years old, after which her mother and she remained homeless. They managed as best they could, and at one point they lived on a construction site. Katerina hid her torments from everyone: she went to school every morning, and in the winter, she washed her hair in the school toilet - a bucket of water "at home" was full of ice. None of her schoolmates or teachers noticed anything unusual.
They saw that everything was not right, but no one realized how bad it was. Everyone was therefore shocked. I remember it was hard for me because I did not want anyone to know. I realized that I was afraid they would laugh at me, that people would despise me. Then I realized that they were actually sorry, and that made it all worse. Compassion was the last thing I wanted to awaken in people - Katerina pointed out.
Living in such difficult circumstances affected her health. It all started with pain in the chest area, which she did not attach importance to, and Katerina then faced the diagnosis of a lung tumor. She had all the operations, and in one of them, part of her lungs was removed. The doctor fed me with a spoon, I remember. He was very kind. They did not want to take our money. My chances were so small that I did not even plan my further life. I was just walking around Kyiv, watching the guys ride a snowboard. I listened to music, played guitar, and tried to use the time I had. And then one night I woke up in a shock room after the operation and realized - I am alive - the singer stated. By: Deya - Gossip Whispers