Silicon Valley startup Drako Motors has unveiled its next car
More powerful than the Bugatti Veyron and has more acceleration than the Tesla Model S Plaid.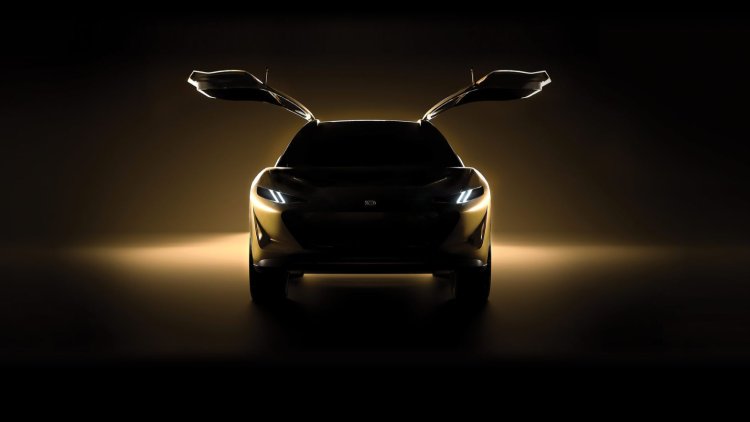 Photo Credits: DrakoMotors/Promo
Silicon Valley startup Drako Motors has unveiled its next car: a 2,000-horsepower all-electric super SUV dubbed the Dragon. It will be the successor to the $1.3 million Drako GTE, which was introduced in 2019. At the time, limited production of only 25 examples of this 1,200-horsepower electric supersedan was announced.
The upcoming Drako model is due to be revealed in detail later this year, and the company has only released a series of semi-dark images as a teaser so far. These depict a sporty SUV with a sloping roofline at the rear, reminiscent of a coupe.
Although most of the styling cues have been glossed over in the images, the SUV's silhouette suggests it could look very similar to the Lamborghini Urus. The images reveal some interesting design elements, such as the upward-opening doors and side camera mirrors.
There are no teaser images of the cabin, but Drako says the interior will be wrapped in "the finest and most luxurious leather from Europe." Ahead of the official launch, the company hinted at some performance figures.
The sporty SUV will feature Drako's new DriveOS Quad Motor drivetrain, which will have electric motors on each wheel and offer a cumulative output of 2,000 horsepower.
Drako claims that the SUV will have a top speed of more than 320 km/h and will be able to accelerate from zero to 100 km/h in just 1.9 seconds. The Dragon will be powered by an in-house developed battery, but there has been no mention of its capacity.
Pricing has not yet been announced, but according to the company, the new model will be competitively priced against the existing super-SUV segment.
Post by Bryan C.