ASUS notebooks with 12th generation Intel Core H processors
Brilliant cooling design and advanced chassis engineering ensure the best possible performance of Intel Core H processors in the latest generation of thin and light EVO notebooks.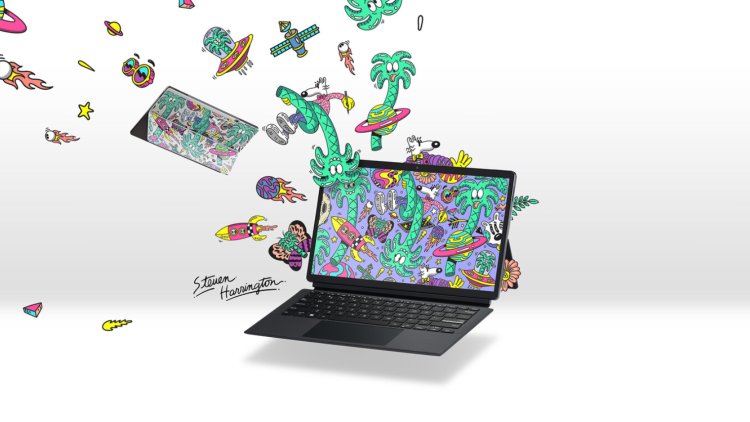 Photo Credits: Asus/Promo
The 2022 ASUS Zenbook and Vivobook portfolio of thin and light notebooks include many powerful EVO-certified models. They benefit from the features of the 12th generation Intel H processors with the thermal performance of the processor (TDP) of up to 45 W.
Thanks to these innovations, even affordable notebooks such as the Vivobook 14X/15X OLED (X1403/1503) have significantly higher performance, often up to 2.5 times compared to previous generations.
Thin and light notebooks are becoming more and more popular with users every year, and solving the question of how to improve performance without increasing the dimensions of the notebook is a great engineering challenge.
ASUS 2022 consumer notebooks use innovative solutions such as ASUS IceCool, AAS Ultra, 3D evaporation chamber technologies, artificial intelligence software, and precision processing to meet this goal.
In addition, the exceptional energy efficiency of the 12th generation Intel Core processors ensures not only an increase in performance but also an extended battery life compared to previous models.
The latest 12th generation Intel Core processors deliver more performance and better power savings than ever before, thanks to a hybrid design that combines high-performance and energy-efficient cores.
These cores intelligently share computing tasks to improve performance when gaming, streaming, or multitasking. Thanks to their energy efficiency, it is the ideal solution for achieving high performance in the segment of thin and light notebooks, which users prefer more and more every year.
A powerful laptop also brings long-term benefits to users. The typical lifespan of a consumer notebook is up to seven years. However, as operating systems and software continue to evolve and become more demanding, users need laptops with extra performance to spare.
Intel Core H processors with a TDP of up to 45 W – up to three times that of the previous generation of notebook processors – offer enough power for the future.
To achieve maximum CPU performance in a thin and light notebook, it is essential that the processor is well-cooled, and this is something that thin and light devices can struggle with.
The latest ASUS Zenbook and Vivobook notebooks feature improved cooling technologies, such as the new ASUS IceBlade fan design, two heat pipes, improved air vents, and also – in the case of the Zenbook Pro 16X OLED and Zenbook Duo 14X OLED models – a 3D evaporation chamber with an innovative Active Aerodynamic mechanism System Ultra (AAS Ultra).
The 3D evaporation chamber is an ASUS innovation that curved it to achieve better cooling of the motherboard components compared to a standard evaporation chamber area. AAS Ultra raises the back of the keyboard or second display to increase airflow from the chassis by up to 30%.
Thanks to these cooling innovations, ASUS engineers can use high-end components such as the Intel Core i9 processor and NVIDIA GeForce RTX 3060 graphics card in ultra-slim notebooks without worrying about heat dissipation.
Post by Bryan C.