Snapdragon 8cx Gen 3 is slower than Apple's M1
According to a new Geekbench entry, the Qualcomm Snapdragon 8cx Gen 3 is faster than its predecessor, but cannot compete with Apple's M1.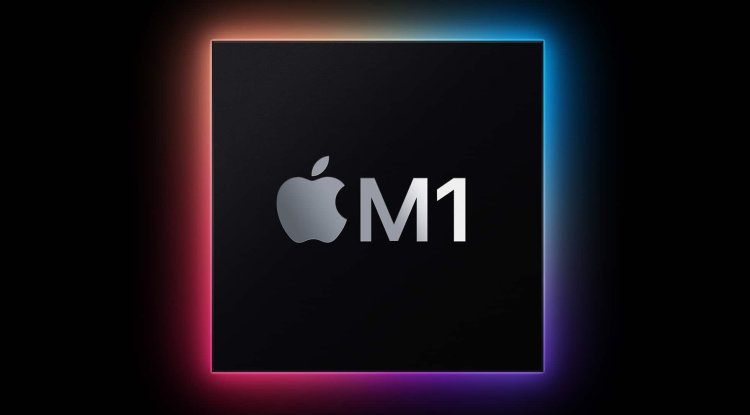 Photo Credits: apple
Some had hoped that Qualcomm's Snapdragon 8cx Gen 3 would compete with Apple's M1, and ideally even beat it. According to a new Geekbench entry, however, it remains well behind the efficient and fast ARM processor from Apple. The Snapdragon 8cx Gen 3 with eight cores was apparently used in a prototype laptop from Lenovo with Windows 11. It achieved 1,010 points in the single-core and 5,335 points in the multi-core test of Geekbench 5.
An older prototype only managed 982 and 4,918 points in March, so it was a little slower. How well a chip performs, of course, always depends on its environment, such as the cooling properties of the respective notebook. Devices with the predecessor SoC in the form of the Snapdragon 8cx Gen 2 usually achieve a single score of just under 800 and a multi-core score of around 3,100 points. Apple's M1 is also not the same in every device, but it usually achieves around 1,700 or 7,600 points. Qualcomm's competitor would therefore be significantly slower.
Snapdragon 8cx Gen 3 vs. Apple M1: Leaks to be treated with caution
In the end, the user decides whether the performance is sufficient. If final products perform similarly to the model in the Geekbench Leak, there would probably still be enough performance for everyday purposes. If you need more steam, you will probably still use the x86 portfolio from AMD and Intel. The mobile Alder Lake chips should be faster than the current Zen 3 incarnations and Tiger Lake. However, chips that show Apple's M1's taillights also usually consume significantly more energy.
The same applies to what we tell our readers about other leaks: Leaked results should be treated with caution. Even if they represent the latest stage of development, they usually still lack diversity. The Geekbench is also not representative of the breadth of all applications.