Snapdragon G3x chips also appeared
There is only one day left for Qualcomm to unveil the next-generation premium processor under the new name Snapdragon 8 Gen1, on December 1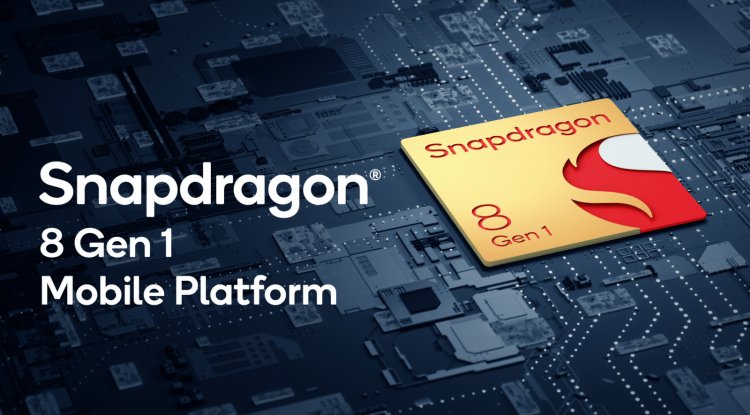 Photo Credits: Qualcomm / promo
There is only one day left for Qualcomm to unveil the next-generation premium processor under the new name Snapdragon 8 Gen1, on December 1 at the Snapdragon Technology Summit. Despite that, today VideoCardZ unveiled the Snapdragon 8 Gen1 PPT presentation which shows almost all the new upgrades that this chipset brings us.
VideoCardZ claims to have received PPT from Qualcomm's Snapdragon 8 Gen 1 flagship chipset, which displays the most important processor parameters, including:
Name Snapdragon 8 Gen1
Built on: 4nm process
Performance: 20% increase in processor performance and 30% reduction in power consumption.
Graphics: Equipped with 4th generation Adreno GPU, with 30% higher GPU performance and 25% lower power consumption, and 60% higher Vulcan performance.
Connectivity: Supports 5G modem-RF, WiFi 6 / 6E
AI: Equipped with Qualcomm AI 7th generation, Qualcomm Sensing Hub third generation.
Capture images: Equipped with Snapdragon Sight for enhanced shooting.
In addition, PPT shows that Qualcomm will work with Thunderbird to launch a kit for developers with Snapdragon G3x chips. The device offers a 120Hz HDR OLED display and a large 6000mAh battery, which looks like a gaming handheld computer, but it is not known what system it will be equipped with and how the gaming ecosystem will develop.
According to previous news, the Snapdragon 8 Gen 1 chip uses Samsung's 4nm process and is still an octa-core design, with one X2 super core at 3.0 GHz, three A710 large cores at 2.5 GHz, and four A510 small cores at 1.8 GHz.