Steam Deck will support games with EAC software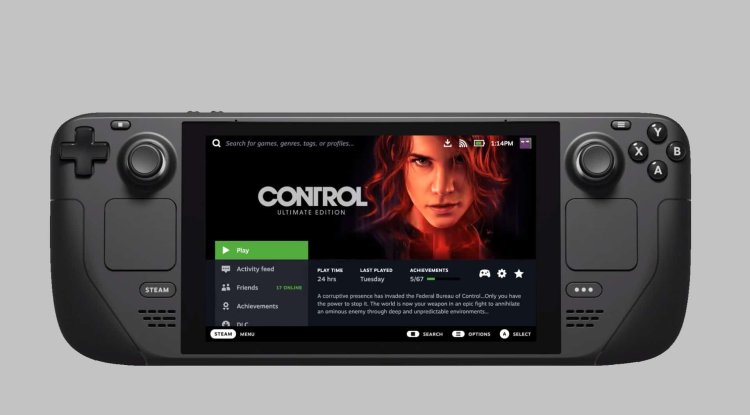 Photo Credits: SteamDeck/Promo
After the strong morale boost caused by the recent update of the list of games compatible with the Steam Deck, it seems that Valve continues with its campaign to attract players, this time charging directly against the games of its main rival, the Epic Games Store. And it is that Newel's company has just announced that all titles that depend on Epic's Easy Anti-Cheat (EAC) software will be able to run normally on your console. In fact, Valve has shared an official statement announcing that adding Steam Deck support for titles using this software is even " a simple process ", ensuring that developers will not need to update their SDK version or perform other time-consuming changes.
Valve has previously supported BattlEye through its Proton compatibility layer for Linux, claiming that "this implies that the two anti-cheat services bigger ones are now completely compatible with the Proton and Steam Deck." In fact, this should mean that when Valve's portable launches next month, a broader selection of titles will be compatible.
However, it's one thing to make it simple for developers to ensure that their games work smoothly on the Steam Deck; it's quite another for them to put in the effort required to ensure compatibility. When Valve first revealed BattlEye support in December, the firm stated that all developers needed to do was contact the company to get the program enabled for their game. Despite this, it's still unknown whether some multiplayer games on Steam, like Rainbow Six Siege and PUBG, will operate on the first day of Steam Deck availability.
Valve has added 67 items to the Steam Deck's repertoire library in the last week alone.
Valve has decided to give one last push of hype for the Steam Deck, revealing that its portable console already has more than 40 games of its platform verified for its complete compatibility. And is that the company has just published the first official list with all the compatible titles for Steam Deck, there are also 39 other games confirmed that are considered playable, or what is the same, titles that the console can handle but that have small drawbacks or specific performance failures.
Valve continues to work closely with developers to ensure that the many games on the system run smoothly.
Steam Deck delays its release until February 2022
Originally scheduled to start shipping in December 2021, about a month ago we saw how Steam began to make some changes to the displayed date of Steam Deck reservations, predicting a small delay that would take the launch of this console or mini computer see you next year. However, it was not until yesterday that users began to receive the company's official mail to communicate the delay of this device until February 2022.