The best Android and iOS music download apps!
The tool also boasts a great library user interfaceIn case you want to download music, completely free, to your Android and/or iOS device.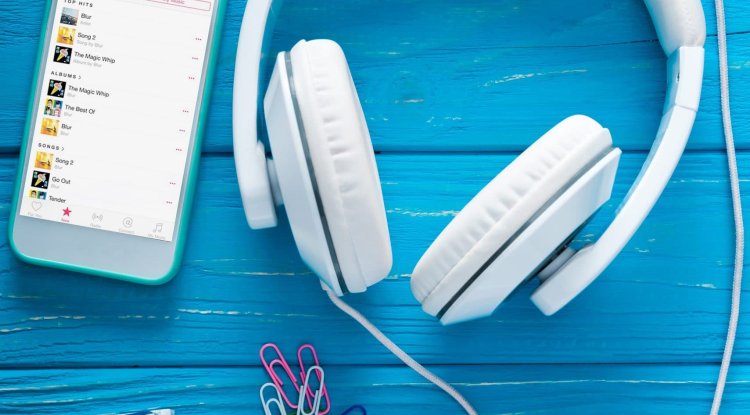 Photo Credits: DepositPhotos
Although we have many high-quality tools and applications available today for listening to and streaming music, you will probably sometimes come up with the idea to download one of your favorite songs. In case you want to download music, completely free, to your Android and/or iOS device.
Note: Some of these Android apps need to be downloaded outside of the Google App Store. Downloading and installing such apps will require you to allow unknown sources on Android.
Fildo
Platform: Android
There are two different versions of the Fildo app. One is "Music Player" or "Music Player", available in the Play Store, but that won't give you the ability to download the MP3 files you're looking for. To get a version of Fildo that allows you to download free music, you need to install the APK from the official Fildo website.
Once you've downloaded it, use the app's search to search for specific songs or albums that interest you. You can also use various "Top" charts from various music sites with which the application integrates if you want to explore hits. Search for the album or song you want, click the "+" icon in the upper right corner, and then select the option to download music, create a playlist, or listen to it. The app also allows you to create playlists and give you access to lyrics. The songs you download will be stored in your device's internal storage so you can access them even without the app.
Audiomack
Platforms: Android and iOS
If you want to know that the music you download won't infringe on copyright and you're also open to testing new talent in the Hip-Hop, Electronic and Reggae arenas, try Audiomack. This app gives the platform to artists without official distribution, while it still has a content filtering system in place to ensure that things on it are of good quality. This volunteer project has already encouraged hip-hop stars like T-Wayne, Fetty Wap and Migos to contract with record labels and give you a chance to find the next big star.
YMusic
Platforms: Android
One of the more stylish official-looking music download apps, YMusic lets you play any YouTube video as an audio file, even allowing you to run it in the background on your phone. The real thing here is that you can also download videos as audio files.
You can download them in M4A and MP3 formats, and the tool also boasts a great library user interface. It allows you to later manage your music files just as you would in a music player app. Downloaded songs are saved on your phone so you can easily access them through your favorite music player. Of all the options on this list, YMusic is the most convenient, although you have to download it outside of the Google Store and the most reliable.
NewPipe
Platforms: Android
NewPipe is another app that will serve well in downloading music. The application is open-source, so it is constantly being improved. It also has support for downloads of SoundCloud, MediaCCC, Bandcamp and FramaTube (currently all in beta).
By default, the app opens as a YouTube interface. Simply select the video you want to download, then click the download icon. In the upper right corner and select whether you want to download it as video or audio and in what format you want.
To switch to SoundCloud or Bandcamp, tap the menu icon in the upper left corner. Then the big red "NewPipe" icon at the top and select the desired service.
GTunes Music Downloader
Platforms: Android
GTunes is another app you will need to download from the Google App Store. Searches for several large domains of music to download once you enter your queries; you will find millions of performers and songs through the generations. The search options are quite rudimentary, so this is best used if you know exactly which songs you are looking for and just want to download and download them. While this is not the best music discovery app, it will serve its purpose.
GTunes also has its own built-in player and even lets you crop ringtones and set songs as ringtones. These are all pretty basic things, but if you're not demanding, this app will help you.
SONGily
Platform: Android
The free version of SONGily uses commercials, but what's much more important about this app is that it has access to a solid stock of music. New and old, from artists both mainstream and obscure, from scale music to sea barracks. With each song you find, you will see options to play and download the songs you are listening to. They recently added a feature that also allows you to download videos.This is exactly the kind of app we can imagine Google doesn't like too much, so don't be too surprised if it disappears from the Google Store, after which you'll have to find it yourself in alternative places.
TubeMate
Platform: Android
Sometimes the best free music download apps are ones that aren't even designed specifically for that purpose. TubeMate is an application that allows you to download YouTube videos in several formats, including audio-only. YouTube is one of the best places to listen to your favorite songs. Thanks to TubeMate, it is also one of the best places to download music.
You can download TubeMate from the official site (Google does not allow this in the Play Store, probably because it intrudes on YouTube). When you try to download videos as audio (M4A or MP3), you will also be prompted to download MP3 Video Converter. And it syncs with TubeMate to convert video to audio.