The 'Fantastic Beasts 3' Title Explained: What Are Dumbledore's Secrets?
The new installment will explore other aspects of the character ... or the characters? We won't know the answer until next year.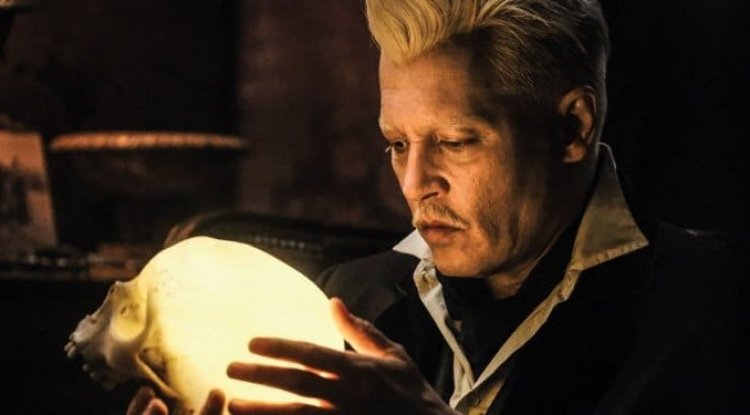 Photo Credits: 2017 Warner Bros. Entertainment Inc.
Yesterday we learned that Fantastic Beasts 3 was going to be titled The Secrets of Dumbledore, giving rise to many theories and questions from fans. Dumbledore will gain more prominence in the new installment, but in what way? What are those secrets that we are about to learn? Are they referring to Albus? We won't know the answers to these questions until the premiere next year - in the United States on April 15, 2022 - but what we can do is go down memory lane.
In The Crimes of Grindelwald, the second part of the franchise, it is discovered that the true identity of Credence Barebone ( Ezra Miller ) is Aurelius Dumbledore. Supposedly a new member of the Dumbledore family, though it remains to be seen if this reveal won't be some kind of trick on Grindelwald's part. In any case, the film presents a very wide world to explore. Is he really a Dumbledore? If so, why was it hidden? What other things do they hide in the family?
The story of Aurelius could fit this title, as there is still much to explain. However, it would be a bit disappointing if the Dumbledore they are focusing on is not dear Albus. The Hogwarts headmaster has won the affection of fans and his past is interesting enough to explore in the new film. Especially if we have Grindelwald at stake and Jude Law ready to bring the powerful wizard to life.
In Harry Potter and the Deathly Hallows, Harry discovers that the master had a close relationship with Grindelwald, this being his deepest secret. The two wizards met in their youth and developed a beautiful friendship and, supposedly, something more. This is the reason why Albus does not want to confront him during his rise to power. JK Rowling confirmed Albus Dumbledore's homosexuality, but in the film franchise, there are few clues about it. From claiming to be gay to showing it publicly is a big step. Fantastic Beasts 3 must do justice to the character and deal directly with this aspect of his life.
In short, there are many paths that the third installment of the Newt Scamander ( Eddie Redmayne ) saga can take, each juicier. Little information comes from the filming set. The latest known is that the team welcomed Mads Mikkelsen - replacing Johnny Depp as Grindelwald - with open arms. "It's difficult to get to three months of filming while replacing someone like that. They did everything possible to make me feel at home and each of them knocked on the door of my trailer," said the actor.
Fantastic Beasts 3: Dumbledore's Secrets will be released in the United States on April 15, 2022.
By: Olivia J. - Zexron