The final confirmation has arrived, the sequel to the movie hit 'Gladiator' is coming!
As soon as I finish with Napoleon, I will be ready to return to ancient Rome - said the famous director of Empire.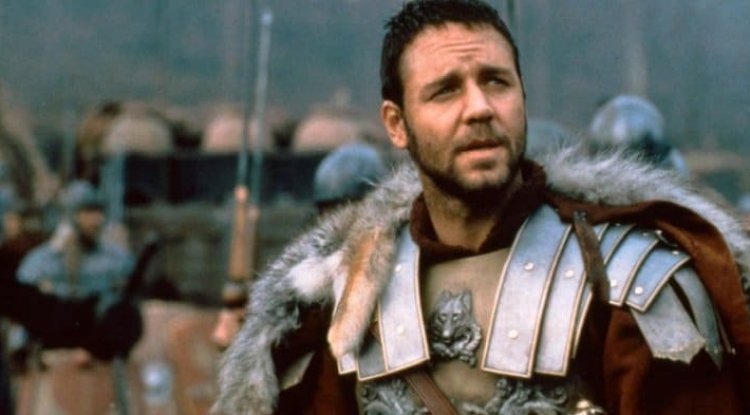 Photo Credits: Dreamworks/Universal Pictures/Afp/Profimedia
What has been rumored for a long time has now been confirmed - in early 2022, Ridley Scott will start preparations for the filming of "Gladiator 2".
- I already have a finished script for the sequel. As soon as I finish working on the film 'Kitbag', I throw myself into the filming of 'Gladiator 2' - said Ridley Scott (83) in an interview for Empire, thus announcing the sequel to the 2000 film hit starring Russell Crowe as General Maximus Decidius Meridia, a friend of Emperor Marcus Aurelius, who was betrayed and killed by his ambitious son Commodus. The film in which Maximus makes his way through the gladiatorial arena to avenge the murder of his family and the emperor, won five Oscars 21 years ago, including the one for best film.
The sequel to the iconic film has been announced for years, and the media speculate that the film's story will focus on Lucius, Lucilla's son, played by Connie Nielsen in "Gladiator". Lucius is the nephew of Commodus (played by Joaquin Phoenix in 2000), a Roman leader killed by Maximus, and "Gladiator 2" will follow what happens to Lucius when he grows up. By the way, Lucius was played by Spencer Treat Clark 21 years ago, but it is not known whether the actor will also play an adult hero.
Ridley Scott does not want to reveal details for now, and everything will become clearer at the end of the year when the tireless director completes other film projects. And there's a lot of them. Because Scott will, for a start, already this month present the film "House of Gucci" with Lady Gaga, Adam Driver, Al Pacino, and Jared Leto. In that film, Lady Gaga is Patrizia Reggiani, a "black widow" who is accused of planning the murder of her husband Maurizio Gucci (Driver), the grandson of the famous founder of the fashion house Gucci.
Then in November Scott will have a premiere of the film "The Last Duel," a historical spectacle set in the 14th century, starring Matt Damon and Ben Affleck. After that, the director will dedicate himself to the film "Kitbag" in which Joaquin Phoenix plays Napoleon Bonaparte and Jodie Comer his Josephine. When it's all over, Scott will dedicate himself to "Gladiator 2".
"As soon as I'm done with Napoleon, I'll be ready to go back to ancient Rome," the famous director told Empire.
By: Olivia J. - Zexron