The first flying car race was held
The 300-meter eVTOL Airspeeder acceleration race was held in the desert of South Australia, as an introduction to the first real season of racing these flying cars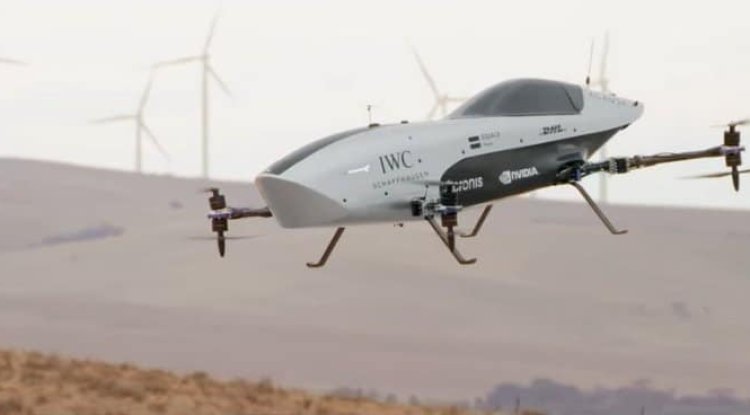 Photo Credits: Alauda Aeronautics
Australian startup Alauda Aeronautics unveiled its Airspeeder Mk3 drone, designed for aerial racing, this summer. This aircraft will be the backbone of the world's first-class of EXA racing aircraft, whose first racing season should take place without pilots in the aircraft, and then with them.
To showcase the capabilities of their racing drones, the organizers of this competition held the first real race in the South Australian desert this week. It served as the premiere, short 300-meter acceleration race, and was supposed to show what all their aircraft are capable of and what we can expect from the first season of racing. It should take place over the next year at multiple locations around the world.
Two Alauda Aeronautics Mk3 Speeder aircraft and their teams Alpha and Bravo made up of engineers who created the entire project, faced off in a short race as part of this pre-season test. The teams were on the ground and the aircraft were piloted remotely. The winner was ultimately declared, although the main goal of the race would be to show off the capabilities of flying cars and "take away the glory" in front of colleagues.
The drones flew ten meters above the ground, at speeds in excess of 150 km / h, and the winner was the Bravo team with a red aircraft. It passed the finish line 3.2 seconds before the black racing car of the Alpha team. Airspeeders normally fly on fully electric drive, their engine power is 130 hp, the mass of the empty (unmanned) aircraft is about 100 kilograms, and the highest speed of horizontal flight is declared at as much as 200 km / h.
By: Olivia J. - Zexron