The incredible makeover of the star of the popular franchise left everyone breathless!
Sebastian Stan, the actor best known for his role in the Marvel franchise as Bucky Barnes, or the superhero Winter Soldier, has completely transformed for the needs of his new role.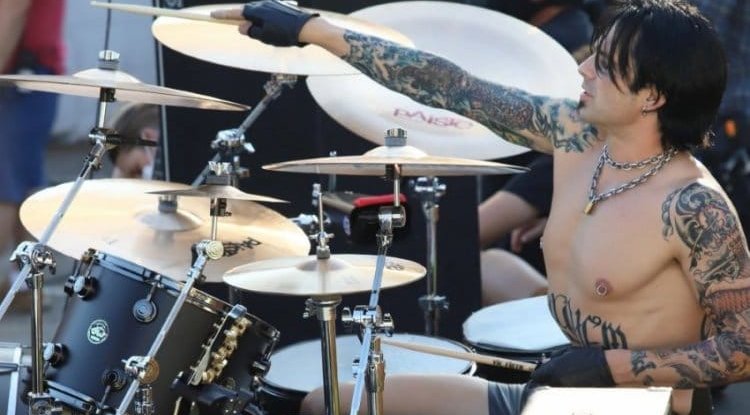 Photo Credits: Profimedia / Autor: APEX / MEGA / The Mega Agency / Profimedia
As previously reported, Sebastian will play a wacky rocker known for his turbulent private life in the series about the lives of Pamela Anderson and Tommy Lee, called 'Pam and Tommy'.
To make him look more like Tommy, Stan's body was adorned by makeup artists with numerous tattoos, and there's an almost identical hairstyle.
Stan has fully entered the character of the distinctive drummer of the legendary band Motley Crue, which was wildly popular during the 80's, as evidenced by the latest photos from the set in which the actor replicated the musician's movements behind the drums.
The series about the most famous couple of showbiz in the 90s has already aroused great interest, and Pamela Anderson is played by British actress Lily James.
Renowned comedian and actor Seth Rogen plays Rand Gauthier in the series, the man who stole and sold their famous sex tape and he is also an executive producer.
By the way, Sebastian Stan paid tribute to Tommy Lee on his Instagram profile, posting his photo from the set with a quote from the rocker: 'We don't stop playing because we get older, we age because we stop playing."
View this post on Instagram
By: Amber V. - Gossip Whispers