The real flying car has completed its first intercity flight!
After decades of dreaming about flying cars in the future, we can now see the first real flying car!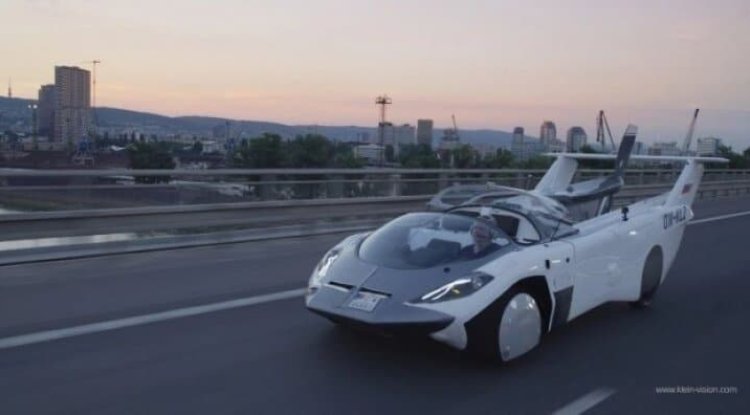 Photo Credits: Klein Vision / PROMO
Science fiction films have for years portrayed a future in which we all drive flying cars. Now, thanks to a new venture, we seem to be getting closer to this stage of our technological development. At the end of June, the AirCar vehicle, which is a combination of a car and an aircraft, made its first intercity flight.
It happened in Slovakia, where the company Klein Vision, which designed this vehicle, came from. Their AirCar prototype took off from the airport in Nitra towards the airport in Bratislava and reached its destination in just 35 minutes.
The vehicle was driven by Stefan Klein, owner and chief engineer at Klein Vision. After landing safely at the airport in the Slovak capital, he transformed his aircraft into an elegant sports car at the touch of a button. The process lasted less than 3 minutes, and after its completion, Klein drove to the center of Bratislava.
"I think this flight has started a new era in traffic. "In a way, flying cars restore the freedom of individuals to travel wherever they want," Klein said. "AirCar is no longer just a successful prototype. With a flight speed of 185km / h at an altitude of 2.5km, he turned science fiction into reality ", his colleague added.
By: Angelica W. - Gossip Whispers