Truth Social Network - Large waiting list
Many users were put on a waiting list on the first day, where more than 100,000 users were found in less than 24 hours...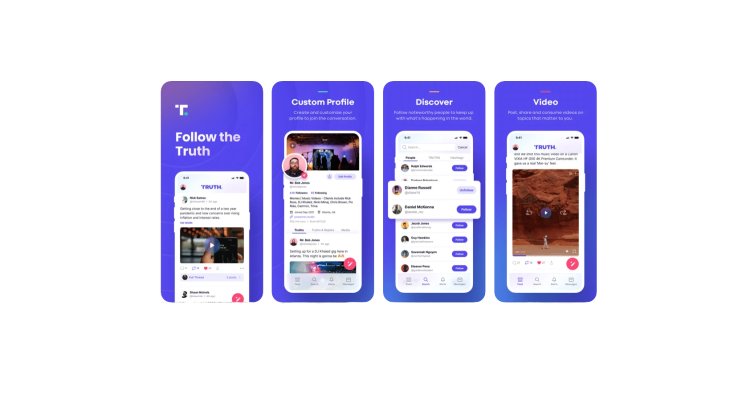 Photo Credits: TruthSocial/Promo
It is quite certain that Truth Social, just like other new social networks, will have problems with server crashes and user organization in the first days. Interestingly, the problems for Truth Social started on the first day of the public announcement because the server and application were inaccessible to a large number of users most days. Many users got an error when trying to connect to the social network, and many managed to connect only after more than 5 attempts. But the lucky ones who managed to get through the application phase came across a waiting list on which more than 100,000 users found themselves on the first day. Given such great interest, it is no wonder that servers are falling under the rush of users.
The data clearly shows that Truth Social has extremely rapid growth in its infancy, but the key will be the moments after this initial user enthusiasm is discharged. Namely, if the social network will have quality content and interaction, it will be of great interest, and if it gapes empty, users will very quickly give up using it. But for now, all indications are that Truth Social could be a new big hit among social media, and we will see what the final reach will be in the coming months and years.
In just 24 hours, Truth Social launched the number of downloads in the first place of popularity on the App Store, which is a very valid proof of user interest. On the other hand, many users were put on a waiting list on the first day, where more than 100,000 users were found in less than 24 hours. Of course, the waiting list changes and corrects from moment to moment, so some users are released from the waiting list into the application very quickly. But the mere fact that there are more than 100,000 users on the waiting list in just one day is respectable and points to a great foundation for the future.
It should include the fact that the network is currently only available in the US and only to users of iOS devices. As download options expand to other users, the interest could be even greater. But even the current success is great and it seems that Trump could get a new platform on which to share his thoughts and views - without political discrimination.
Will the network really remain uncensored and free of political discrimination?
Although the very idea of ​​an uncensored network on which everyone will tell their truth is extremely interesting and valuable, the fact is that such a system is likely to be difficult to maintain. Namely, each person thinks in his own way and each person has his own truth that is true and most important. Thus, there could be a kind of "online riots" where users who think in different ways will clash, and in these discussions could be used quite fierce and rude rhetoric. Whether such behavior will be sanctioned in any way remains to be seen.
On the other hand, many are wondering whether Trump's social network will serve Trump to convey his ideology to users and thus create a new political movement. For now, it is difficult to say and define in which direction the new social network will develop and what is the ultimate reach of that network. It's great information that the network has started great, that it has great initial momentum and that users are praising the characteristics of the social network for now. Network designers have taken advantage of all the elements that users adore on other networks and potentially created a new hit among networks. If Trump is additionally engaged in popularizing the network itself - Truth Social could become very popular throughout the United States and the world.