"Misfit" Pierce Brosnan: New Action Comedy from the director of "Die Hard"!
Who are the Misfits and what are they planning?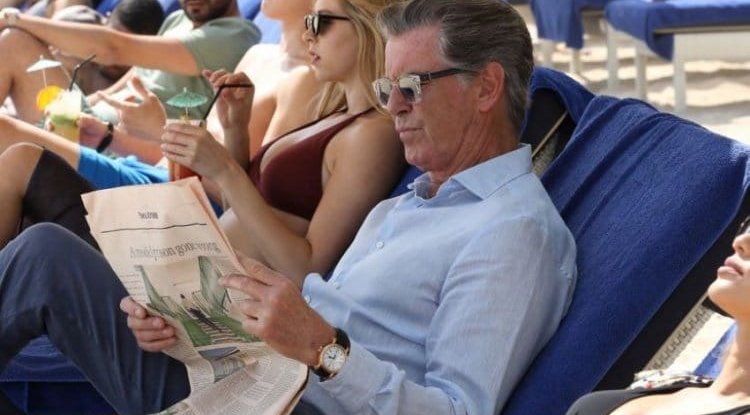 Photo Credits: Promo
From the directors of the films "Die Hard", "Alpinist" and "Haunted Ride", comes the action-comedy "The Misfits" with Pierce Brosnan in the lead role, which will be in cinemas from July 1.
Richard Pace (Pierce Brosnan) is a thief, quite simple and direct. Although he is proud of the fact that he only steals from those who have insurance, because in that way he does not harm them directly, he still made mistakes in his life. His wife left him, his daughter resents him, and he is almost always caught for all that. After escaping from prison and getting caught up in a car chase through the streets of Los Angeles, Pace catches the eye of the Misfits - a modern version of the Robin Hood gang. They offer him the opportunity to escape the FBI on the condition that he joins them in the biggest robbery the world has seen, which will include the appearance of a terrorist organization, the long-lost daughter of the Muslim Brotherhood, false identities, money laundering, explosives, camels ... Who are the Misfits, and what are they planning with all the gold they steal and is Pace just a bait, or an equal new member?
"The Misfits" is an action film based on the movies such as "Italian Job" and "Ocean's 11", which means a lot of action and even more humor.
The cast is led by Pierce Brosnan, while he is accompanied by the legendary Tim Roth, Nick Cannon, Hermione Corfield, Jamie Chang, Mike Angelo, and others.
The film "Misfits" will be on the regular cinema repertoire from July 1.
Check out the trailer below:
By: Olivia J. - Gossip Whispers