FuturaIT SilentPC-i530 Review - So Quiet
FuturaIT SilentPC-i530 a solid mid-range computer with a focus on quiet operation offering the latest technologies as well as some storage upgrade options.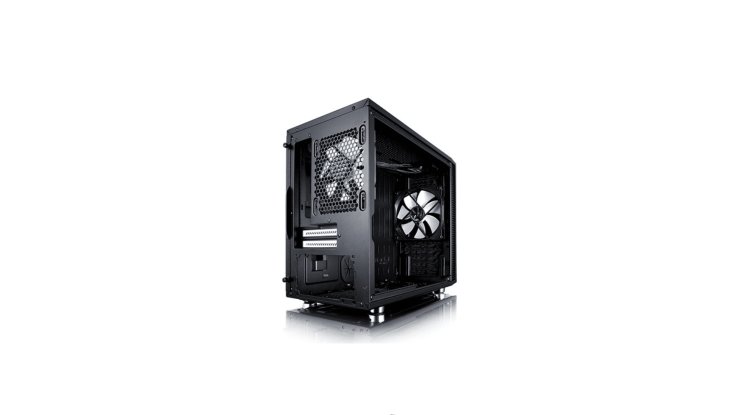 Photo Credits: SilentPC/Promo
Decent and quiet
FuturaIT brings us almost a computer of interesting specifications. Namely, when assembling a new computer, you generally have two directions in which you can go, and these are subtle and quiet or something louder and often brighter. The direction you choose, of course, will have a greater impact the more powerful the components in the computer, that is, the more heat they produce. As the name of this system suggests, it is a "quiet" build, and it used BitFenix's Bit Force Shadow housing, which is additionally lined on the inside with 2 mm thick cotton sound insulation to further silence the whistling sounds.
It comes standard with one 120 mm exhaust fan, but two front intake fans have been added to this build to make air circulating more easily. But the front of the case has no air inlet, but it enters exclusively at the bottom of the front grille. In other words, in the test, we looked at hardware temperatures to see if it would affect final performance.
The processor is Intel's i5-10400F which comes without integrated graphics and has a TDP of only 65 W. But with 6 physical cores and 12 threads it will chew almost any task without problems, with a turbo up to 4.3 GHz. The processor will easily satisfy absolutely every QHD and 4K gamer, and FullHD 144 fps monitors are not a problem.
Future proof
The huge jump in mid-range processor performance over the last few years also guarantees that it will have solid performance for years to come. Intel, on the other hand, has disabled processor overclocking as well as RAM above 2666 MHz. You don't have much choice here, except to install a dual-channel or at least two memory cookies, which you get with a total of 16 GB RAM from G-Skill.
While 16 GB is enough, one day you will have to replace them, because the motherboard uses only two RAM slots, so the upgrade will require replacing the existing RAM. The motherboard is Gigabyte's H410M S2H V2 which is quite enough for the performance of the processor, but we would still like more USB 3 slots on the back, considering that it has only two, while the other four are standard USB 2.0.
The motherboard also supports the M.2 SSD whose slot is empty in this build and offers you a solid upgrade once you need faster and more space. You get a standard 480GB Kingston A400 SSD via a SATA III connector that will provide optimal game loading performance. There is still a graphics card, and it is an RTX 3060 card, Gigabyte Gaming OC version with 12 GB RAM. With three fans and a decent cooler, it can withstand heating, but the operating clock will drop a bit due to the lack of fresh air in the case.
RTX titles can be played in full glory on FullHD graphics, without RTX you can play on QHD resolution, while the new DLSS 2.0 will provide solid performance on 4K monitors. Of course, it all depends on the game, and we tried a few titles in different resolutions to better convey the performance. All in all, it's a solid mid-range computer with a focus on quiet operation offering the latest technologies as well as some storage upgrade options.