'Venom: Let There Be Carnage' sweeps the American box office, grossing $ 90 million
The sequel to ' Venom: Let There be Carnage', has just established a pandemic record, raising 90 million dollars in its premiere in the United States. The film directed by Andy Serkis demonstrates once again the power of Marvel at the box office, even when it comes from Sony and without one of the legendary superheroes as the protagonist.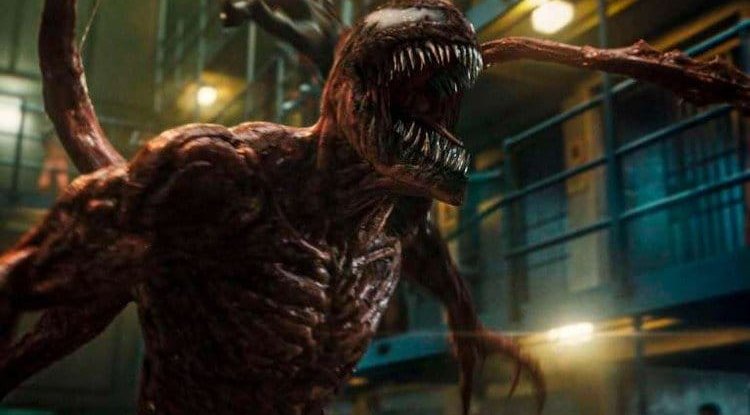 Photo Credits: Alamy Stock Photo
'Venom: Let There Be Carnage' has been released only in cinemas, unlike its MCU companions produced by Disney as ' Shang-Chi and the legend of the ten rings ' and ' Black Widow ', which immediately went through its platform of streaming. The film starring Scarlett Johansson was released with a not inconsiderable 80 million dollars in July, to which should be added the 60 that it achieved with the premium subscription to Disney +. But keep in mind that 'Venom' from 2018 also earned 80 million in its premiere, but then there were no restrictions due to COVID, and despite the bad reviews, it ended the journey having bagged Sony 213 million in the USA and 856 million dollars at the world box office, of which 269 million came from China, where 'Let There be Caranage' does not even have a release date for now. "This is another strong example that people want and need to get out of their homes to enjoy an immersive entertainment experience," Cinemark CEO Mark Zoradi said in a statement.
And why are the great Hollywood blockbusters triumphing again even though the pandemic has not ended? According to David A. Gross, director of the film consultancy Franchise Entertainment Research: "Young adults are less deterred by the conditions of the pandemic than older moviegoers or family audiences, which benefits superhero films, action and horror. For these movies, an exclusive big-screen release is clearly an advantage. " And it is that for the first time since the health crisis began, box office revenues in the country are less than 15% lower than the same date in 2019, in which ' Joker ' opened for $ 96.2 million. Thanks to 'Venom: Let There Be Carnage', this has been the best weekend for American exhibitors since March 2020.
The rest of the premieres
Of course, the one of 'Venom: Let There Be Carnage' has been the best premiere of the weekend in the US, but it has not come alone, and other movies have also been released: ' The Addams Family 2: The Great Escape ' that has earned 18 million dollars, ' The Many Saints of Newark ', a prequel to ' The Sopranos ', which has made 5 million, but simultaneously it will premiere at HBO Max; and ' Titane ', which with $ 515,000 in 562 cinemas can boast of being the best premiere of a Cannes Palme d'Or in 17 years and the fourth of all time after ' Fahrenheit 9/11 ', ' Pulp Fiction ' and ' Wild Heart 'according to The Hollywood Reporter.
By: Amber V. - Zexron