VW shows pictures of the electric Passat
Volkswagen has released images of the ID. Aero, a near-series electric Passat. The Lower Saxony also unveiled the range in addition to the design.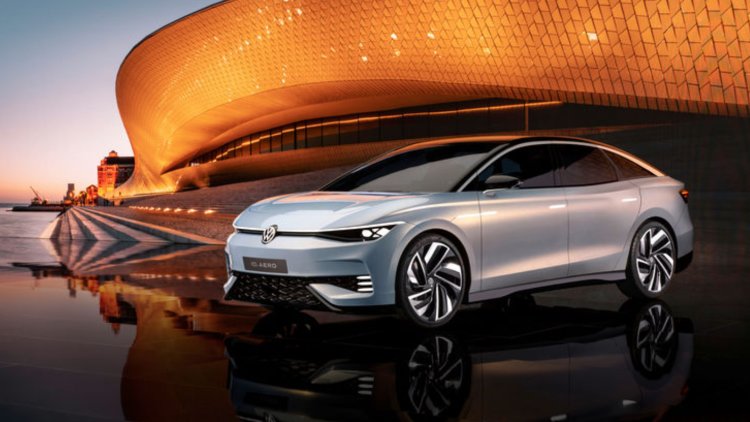 Photo Credits: Volkswagen/Promo
When Volkswagen unveiled the MEB electric car platform for the first time in 2019, it was evident that it will be used to build a variety of electric vehicles.
The ID.3 was the first car to hit the market, competing in the Golf vehicle class, followed by the SUV ID.4 in 2021, and most recently the coupe SUV ID.5 and the ID. Buzz.
The ID.Aero mid-size sedan will join the electric car family in the second half of 2023. VW has already released the first images of near-series research.
The ID.Aero is the Passat's electric cousin. The e-car will first be available in China before expanding to dealers in Europe and North America.
According to the press release, the ID. Aero is the top model in the ID. series, thus costs should be at least on par with the ID. Buzz, the largest ID. vehicle to yet. The ID. Buzz Pro is priced at 64,600 dollars. The price of the ID. Aero has not yet been disclosed.
The built-in lithium-ion battery, on the other hand, has a capacity of 77 kWh and should thus achieve a range of up to 620 kilometers according to the WLTP measuring cycle.
As a result, using identical battery technology, the ID. Aero would have the longest range of any ID. model to date. After all, when an e-car is built on the MEB modular electrical kit, VW utilizes substantially the same technology for economic reasons. The ID.Aero will almost certainly utilize the ID.5's online cruise control.
Car-to-X networking is employed in this case so that multiple connected cars can interact with one another and then configure the cruise control.
Low air resistance is especially important with the ID. Aero, which is about five meters long. The coefficient of drag is 0.23. According to VW, there will be a Chinese-market variation and a European-market one. It remains to be seen how the two versions will differ.
Perhaps a station wagon version will be available only in Europe. After all, VW debuted the ID. Space Vizzion concept in November 2019, which is an electric station wagon based on the ID.Aero sedan. VW anticipates that both variants of the ID. Aero will be available in 2023.
Post by Bryan C.