What is GALA - Games Token and how does it work?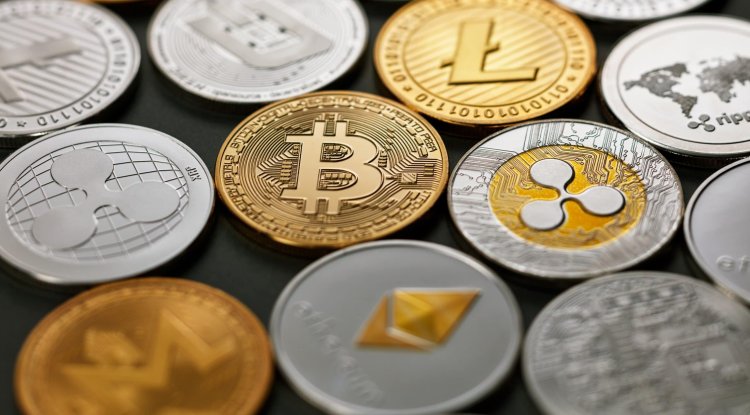 Photo Credits: DepositPhotos
Cryptocurrency Gala Games aims to take the gaming industry in another direction by giving players control over their games. The mission of the Gala Games is to make "blockchain games that you really want to play". The project wants to change the fact that players can spend hundreds of dollars on in-game funds and countless hours spent in the game that can be taken away from them at the touch of a button. It plans to reintroduce creative thinking into games, giving players control over games and game features using blockchain technology.
Players can own irreplaceable tokens (NFT) and influence game management in the Gala Games ecosystem. The voting mechanism of the founder's nodes allows players to influence which Gala games should be developed and which should receive funding.
Besides buying NFTs for certain games, Gala Games also uses GALA - its own service token. So far, Gala Games has released a playable game - Town Star and the collector's series NFT - VOX. He plans to release more games in the future, such as fantasy role-playing games, sci-fi strategy and tower defense.
Since its launch in 2019, Gala Games has grown to 1.3 million monthly active users and 26,000 NFTs have been sold, with the most expensive piece valued at 3 million $.
Who are the founders of the Gala Games Token?
The Cryptocurrency Games Gala was founded by Eric Schiermeyer. He was a co-founder of Zynge, a popular social and mobile gaming company. Under Schiermeyer's leadership, Zynga launched popular hits such as Poker, Mafia Wars and Farmville. Schiermeyer, who is reputed to be a leader in games, launched the Gala Games in July 2019 to create a blockchain-based gaming network and give players more ownership of their games.
The Gala Games team has 60 employees.
What makes Gala Token games unique?
Token Gala Games is not one game, but it offers a whole range of different blockchain games that put entertainment first and blockchain second. Town Star, currently only playable, is a simulation of the city that can be played in a browser. Players run a city similar to the game in SimCity, but in Town Star they own the city.
VOX is a collector's NFT avatar for Gala Games. VOX is unique, there are some that are rare. In the initial decline, 8,888 VOXs were distributed at an average price of 0.0888 ETH, or about $ 280 at the time of writing. VOX is not just NFT Although it is inspired by Town Stars. VOXcoin can be earned by playing with VOX avatars and GALA can be blocked. VOX owners also get their own FBX file that allows them to animate their avatars or even print them in 3D in the future.
What are Gala Token games?
All games created by Gala Games are classified in the genre of board games. These are the types of games in which trading and building partnerships between players is inevitable. As a feature, it can be said that the system of trading cryptographic assets, such as NFT, is large.
An important component in the development of these games is community feedback. Gala Games is constantly engaging and testing assumptions with its community about Discord. This allows players to shape the direction and design of the games.
Users can run Gala Nodes that support the Gala Network. In return, they receive awards such as GALA, NFT Limited Edition, and other features. "The Gala Node ecosystem comprises a triple node system - proof of operation (PoW), proof of bet (PoS) and proof of storage." PoW are called founding nodes, which are first-order nodes based on 1 wholly owned NFT. PoS are paid nodes that operate for certain games through an intelligent "rental" contract structure. Evidence of storage is free nodes that will allow games to be fully hosted in a node ecosystem, removing the reliance on centralized hosting solutions like the Amazon S50,000.
What is the relationship of Gala Token with NFT Marketplace?
In April 2021, Gala Games announced that it would cooperate with Concept Art House in establishing the NFT market "Crypto Art House".
In May of this year, it was announced that Frank Miller, the original author of American comics such as the series "Sin City" and "Batman: The Dark Knight Returns," would produce NFT with Concept Art House.
How many Gala Token Game Coins (GALA) are there?
The total maximum bid will be 35 billion GALA tokens. Approximately 7 billion GALAs are currently in circulation.
17,123,286 GALA is distributed daily at approximately 0200 UTC. Half of this GALA is distributed to the operators of the Founder's Node, and the other half to the Gala Games. "Every year, on July 21, the distribution of GALA will be halved. For example, from July 21, 2022, the daily distribution of GALA will be 8,561,643 instead of 17,123,286."
How is the Gala Games cryptocurrency network secured?
"The GALA token runs on Ethereum and the Binance Smart Chain (BSC) blockchain."
You can manage a node by purchasing an account and running it on your computer. GALA operators are rewarded with us according to the points system. Running a node for at least six hours in a cycle gives 1 point, and references that perform nodes for at least six hours are worth 0.1 points. At the time of distribution, all points are added together and GALA is divided between those points.