You can't play any new games? Don't worry
You can play on anything - even on an older laptop with integrated graphics. Cyberpunk 2077 with ray-tracing may not be launched on it.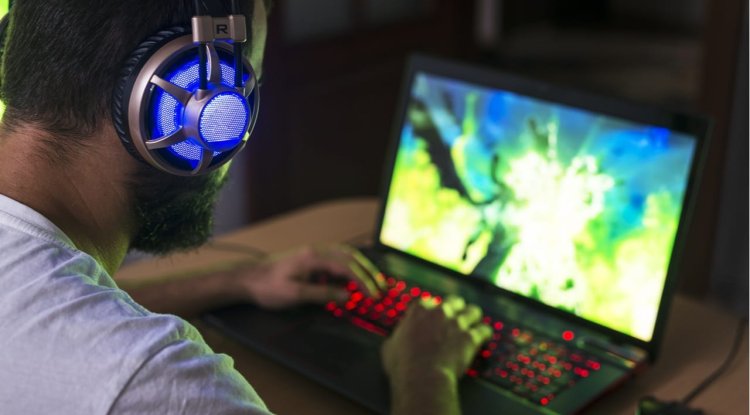 Photo Credits: Shutterstock
You can play on anything - even on an older laptop with integrated graphics. Cyberpunk 2077 with ray-tracing may not be launched on it ... but there are many interesting games with low requirements.
In the beginning, maybe let's clarify what we mean by "weak laptop". For some, these may be models equipped with weaker models of dedicated graphics, such as the GeForce GTX 1050, or with more powerful integrated models such as Intel Iris Xe (especially the 96 EU version) or Radeon Vega (Ryzen 4xxx and 5xxx processors) combined with high-speed RAM memory.
The best games for weak laptops
The mentioned most efficient integrated graphics or inefficient dedicated graphics systems also have quite a lot of possibilities, especially if we combine their operation with technologies such as FidelityFX Super Resolution (FSR), which allow for scaling the image in games to obtain higher performance with the lowest possible drop in displayed quality. graphics.
The most efficient versions of integrated graphics (or weaker dedicated versions) in a duet with FSR can confidently handle games that can boast of this technology, such as Riftbreaker, Call Of Duty: Vanguard, Far Cry 6, Horizon Zero Dawn, Hellblade: Senua's Sacrifice, Resident Evil Village, or finally God Of War  (of course, you also have to reckon with lowering the quality settings - there are no miracles). FSR is likely to evolve to RSR (Radeon Super Resolution) soon and can be turned on from the driver in most games.
A similar procedure was used by NVIDIA providing the NIS (NVidia Image Scaling) option in the drivers. We did not mention DLSS here on purpose, because it is difficult to call laptops with GeForce RTX chips (which support DLSS) "weak".
"If, on the other hand, we are owners of a laptop with integrated Intel UHD graphics or older Radeon systems ... then there is no way out, you often have to reach for older productions."
Older doesn't mean worse - here are our five suggestions for games for weak laptops. All the productions presented below have been tested by us on a laptop with integrated graphics Intel UHD 620 with RAM in a single-channel configuration. Not all of them work perfectly, but they are fun to play. We do not guarantee their proper operation on even older and less efficient graphics systems.
Pillars of Eternity
Classic fantasy RPG from Obsidianiu may not run perfectly smoothly, but in this type of game-high framerates are not necessary. Did you like it? Don't forget to play the two The White March expansions.
Persona 4 Golden
JRPG lovers cannot pass Persona indifferently. If you have not had the opportunity to play this production on, for example, Playstion Vita, it is definitely worth doing it on PC. This game will provide us with long evenings, non-standard gameplay, and surprising twists. Don't worry about the number of frames per second during the fight - it takes place in a turn-based system.
Human Fall Flat
Human Fall Flat is a physics-based puzzle-arcade game. We can play alone and with more people - both in the form of a local coop (split-screen) and online.
Thronebreaker: The Witcher Tales
This is an RPG game combined with a card game (the battles take place via the Gwent game), which, of course, was set in the witcher universe. Attention is drawn to the mature plot with different endings and the opportunity to learn about the history of Nilfgaard's attack on the Northern Kingdoms by Meve - the queen of Lyria and Rivia. Unfortunately, the game did not sell well enough to guarantee the creation of the next parts ... 
Dark Souls II
A game set in a dark fantasy world for real scavengers - this title does not give a discount and is a real challenge. You can count on both the quick operation of the basic version and the improved Scholar Of The First Sin. The requirements of Dark Souls 3 and Dark Souls Remastered turned out to be too high for the mentioned configuration.
Of course, you can find a whole lot of great games that will work even on weak laptops, but we recommend that you check out our "five" for starters.