Battlefield 2042: New map and 64-player games announced
The developers of Battlefield 2042 at DICE have revealed the first details about Season 1 of the shooter, which should start in early 2022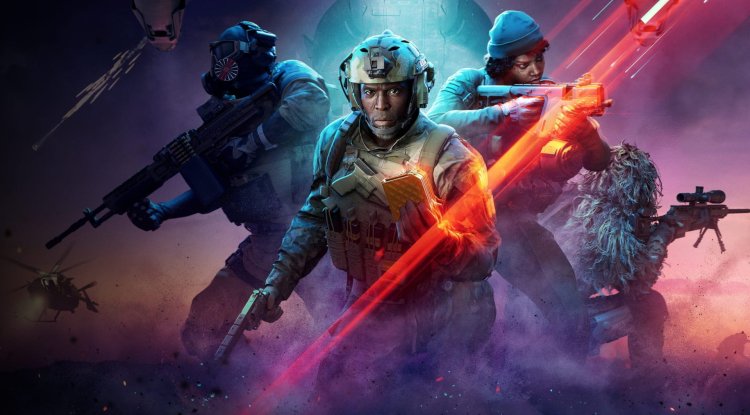 Photo Credits: Electronic Arts
The developers of Battlefield 2042 at DICE have revealed the first details about Season 1 of the shooter, which should start in early 2022. Fans can look forward to a new map and games for 64 players on the PC and next-gen consoles, among other things.
Although DICE currently still has its hands full ironing out the release disaster of Battlefield 2042, the developers have already talked about what fans can expect afterwards, namely with the start of Season 1 in early 2022. An innovation will even be available before the start of Season 1.
New mode could improve performance
According to EA, Season 1 for Battlefield 2042 will include a new map called "Exposure". The developers have not yet revealed what this map contains, what it looks like or what to expect there. EA claims that the map will "take map design to a whole new level". We are curious what that means.
In addition, fans can look forward to an innovation that will hopefully improve the server problems on the PC and the next-gen consoles: In response to the feedback from the community, DICE will publish a time-limited package with the game modes Conquest and Breakthrough, which then start on PS5, Xbox Series X / S and PC with 64 instead of 128 players. This reduced number of players was previously only available on PS4 and Xbox One, but the community had long been calling for it for all versions of the shooter because matches with 128 players were sometimes too chaotic and the big cards lacked variety.
It is not yet clear whether DICE will permanently activate the 64-player mode for PC and next-gen consoles or whether it will be a time-exclusive variant. The developers may want to test the reduction to 64 players first before permanently unlocking a corresponding option.