YOUTUBE ENABLES VIDEO DOWNLOADS: Users can test the service for a certain amount of time
One of YouTube's most sought-after options is finally available to individual network users.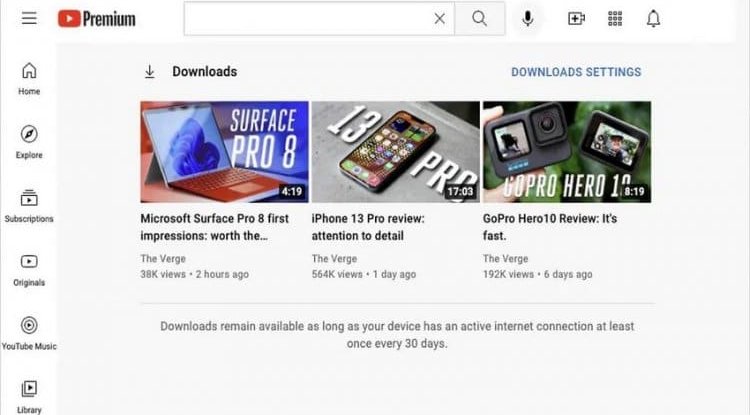 Photo Credits: YOUTUBE / THE VERGE
Ever since the beginnings of YouTube videos, there has been a desire of a large number of users to download content from the most popular Google video network.
So far, users have done this using a variety of apps, just as they have tried to play videos without ads in the background and when the phone is locked or the screen is off, but YouTube has now made it all possible.
YouTube Premium users can only test the video download service for a limited time.
The option is only available to web desktop users through the YouTube Experimental Features page, but YouTube will decide on the spot whether you are welcome to test or not yet.
Chrome, Edge, or Opera are web browsers that are currently supported for downloading videos (sorry Firefox and Safari users), and users will be given the option to download content below the video. After clicking on that button, the video is downloaded in the selected resolution, not even all active video resolutions are supported, and it is transferred to the Downloads section on the left side of the window.
For now, there is no possibility to transfer the video to another folder on the computer and it is possible to watch it only through the Internet browser in offline mode.
If we notice something new - we will complete the story, and you let us know if you also got the opportunity to download and watch YouTube videos without the Internet.
By: Olivia J. - Zexron