5 honest things about the new HONOR 50
We've been hanging out with the HONOR 50 phone for a while now and we had to give ourselves a little more time to do this test.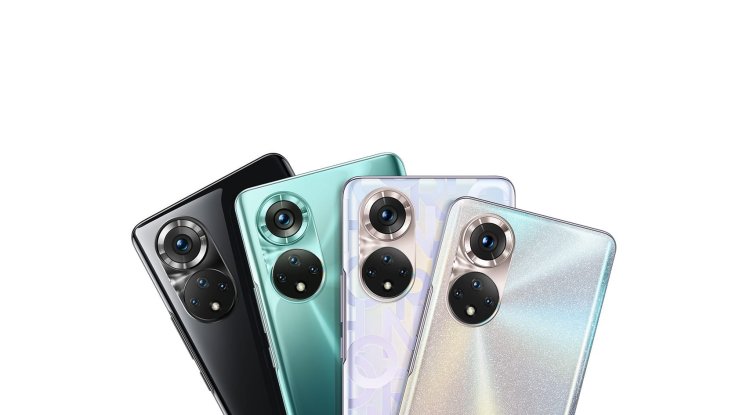 Photo Credits: HONOR / promo
We've been hanging out with the HONOR 50 phone for a while now and we had to give ourselves a little more time to do this test.
In fact, this will not be a classic test, this will be more of a factual guide through what we concluded while using the HONOR 50 phone and a kind of list of answers to your questions, which we received after this device became available with us.
Of course, there will be a few things that everyone who wants to buy it must take into account or some things that HONOR should fix through software patches or the following
HONOR 50 is certainly one of the most attractive phones on the market at the moment in every aspect because we have been waiting for a long time for the HONOR company to return to us in the usual edition, as we know it.
First of all - the HMS era is over and it is time to see what is new that HONOR offers to customers this season, and which is certainly a new beginning for the Chinese company with returned GMS support.
1. HONOR + Google
Let's start with the obvious difference in relation to all HONOR phones produced in the last two years, ie from May 2019 until the appearance of HONOR 50 phones.
GMS ie. Google Mobile Services and licensed Android 11 are part of the HONOR 50 ecosystem and this is the most important change and we believe a welcome change compared to previous HONOR phones. Although we can confirm from personal experience that life without Google is possible, some users are simply too used to everything that GMS offers.
This will also be the largest springboard for the HONOR 50 model. We already see situations in the phone store in which curious users first ask - "Is there Google?". There is! And that is it. Everything you are used to using the Google HONOR 50 option has and everything works as usual. Google has taken over the development of Google patches for HONOR 50 as well, and instant support for Android 11 and future upgrades has been provided, which has not been the case so far and HONOR has had to wait for Google to allow them to develop software for their HMS phones only after HONOR receives it from an American company.
Unfortunately, we don't know much about the number of updates, nor does HONOR comment on that, but we believe that this model that belongs to the flagship category will get at least the Android 12 update. 
2. It looks spectacular
A shiny, green model has reached us, which looks great live - much better than it looks in the pictures. The glass back is sifted, the curved glass on the hip from the front is protected by foil and the metal frame between them. The cameras are completely unusual, slightly raised from the rest of the case, so the phone does not rock on the table and has excellent finishing in total, but also at the point of transition from one material to another.
We don't like the fingerprints that stick to the phone from the back, but that's the price of high gloss. HONOR solved that by delivering a protective mask, the usual silicone and transparent one, which does not hide the beauty of the phone, and it makes it always look clean and not so muddy.
The physical similarity with the Huawei nova 9 models is obvious, but it stemmed from the fact that when the phone was planned HONOR and Huawei were still one company. We are sure that future models, from HONOR 70 onwards or as they will be called, the design will be something completely new and different.
What we expected, but HONOR failed to mark, is the IP mark of the phone, that is. There is no official protection against splashing or immersion in water. However, when we pulled the SIM socket out of the phone on it we also saw rubber seals, which means that some kind of protection exists. However, as HONOR has not officially confirmed anything - keep your phone away from wet terrain!
3. Better multi-color screen
Netflix, HBO Go, as well as viewing photos and videos taken with HONOR 50 phone cameras is a real pleasure on the 6.57-inch OLED screen. Full HD + resolution, 100% DCI-P3 tone display, and simultaneous display of over a billion colors (10 bits) make any content look flawless, even when fine shades of each color are involved. Black is as deep as darkness, the brightness is adequate.
The speed of refreshing the content is 120 hertz and up to 300 hertz at the point of touching the screen, which is important for playing games and quick response to commands.
On the left and right, the screen is curved by about 75%, which gives the HONOR 50 a premium look.
4. New hardware
The HONOR 50 is the first Snapdragon 778G phone to support a 5G connection. Changing the hardware with mostly Kirin chipsets also required customizing the software, and HONOR is still working on improving the Magic 4.2 user interface, as well as fixing the software in general.
Compared to previous generations, the differences are already noticeable in the appearance of icons, different menu layouts, but also new options, such as HONOR CLUB, HONOR store and the like.
The phone has 128 or 256 GB of internal memory, no microSD support, works with 6 or 8 GB of RAM, and comes in a Dual SIM version and with support for all local wireless networks and advanced GPS (GPS, AGPS, Glonass, BeiDou, Galileo and QZSS systems).
5. Faster charging and charger in the package
HONOR did not play like some other manufacturers and the charger is still part of the sales package of the phone, the 66 watts one.
Fast charging charges the 4,300 mAh battery to 70% in just 20 minutes, and to 100% in just 45. Charging takes place with overheating protection mechanisms (otherwise divided into two cells) and the USB Type-C charging port itself. Unfortunately, wireless charging is not supported and that is a real pity, but also an incentive for future models to bring this option, which has long been part of the offer of this class of phone.
The phone box comes with a charger and original cable that supports 66-watt charging, a transparent silicone cover, a protective foil for the screen (already glued to the device), accompanying brochures and warranty, as well as a needle to remove the SIM slot. Wired headphones are not packaged.