A British newspaper columnist was fired for a gruesome racist joke about Meghan Markle's baby!
The newspapers announced that they were not responsible for what their now former associate wrote on Twitter.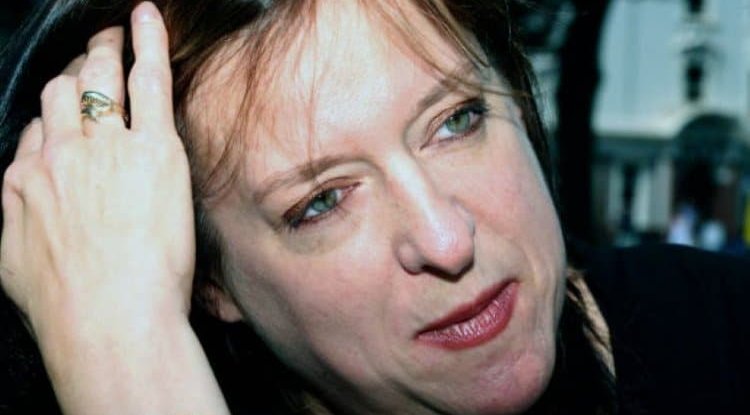 Photo Credits: Eamonn McCabe/Popperfoto | GETTY IMAGES
The columnist of the British newspaper "Telegraph", Julie Burchill, says that she was fired after a racist tweet about the second child of Meghan Markle and Prince Harry, Lilibet Diana.
Burchill posted insulting comments on Twitter after the name of the baby born on Friday in California was published.
The journalist says that she was fired after a discussion about the baby's name with prominent British lawyer Joanna Toch. It all started when Burchill wrote that the name was a "missed opportunity" for the Duchess and Duke of Sussex.
She said the baby should have been named Georgina Floydina, alluding to George Floyd, an African-American man killed by police officer Derek Chauvin in Minnesota last year
.In response to the original tweet, the lawyer wrote to the columnist: "No Doria? Don't black names matter?", Referring to Meghan Markle's mother, Doria. Burchill further joked that she hoped for the name Doria Oprah. "Doprah?" the lawyer replied.
Numerous Twitter users immediately criticized their exchange, and Toch apologized before deleting the profile. Their conversation has been described by many as "disgusting racism".
On the other hand, the columnist did not apologize for her tweets. She only wrote that she was fired from the Telegraph after five years. She added that she was restricted in columns anyway.
When asked by "The Sun", "Telegraph" did not confirm that Burchill was fired, but the newspapers made it known that they were not responsible for what their, now former, associate wrote on Twitter.
"I am sorry for the comments I saw as a joke"- said the famous lawyer and added:
"During my professional life, I fight against racism, which is terrible. I myself have children with darker skin color and I unreservedly apologize."
Her law firm says it suspended her while an investigation into her comments continues.
By: Olivia J. - Gossip Whispers