Tesla's Cybertruck will probably be more expensive than originally planned
Elon Musk, CEO of Tesla, said at a shareholder meeting that the Cybertruck will most certainly cost more than originally intended. According to Musk, the price revision was necessitated by rampant inflation and "other difficulties."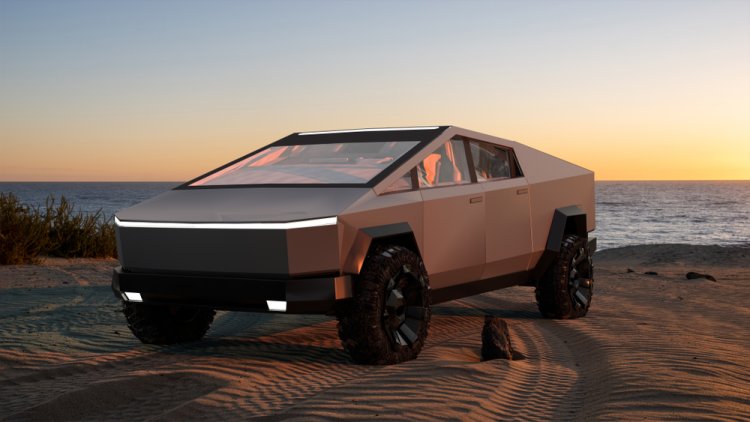 Photo Credits: Shutterstock
The Cybertruck, Tesla's menacing electric pickup truck, was initially scheduled to go on sale for $39,900. However, that is likely to be exactly as little as the originally scheduled start of production at the end of 2021, which has subsequently been pushed back to 2023.
The Cybertruck will be more expensive than previously announced, according to Tesla CEO Elon Musk at the company's most recent shareholder meeting.
Due to inflation and unidentified "other difficulties," Musk stated that the vehicle will no longer be sold at the price projected at its unveiling in 2019.
The CEO, on the other hand, never tired of highlighting what a "damn wonderful machine" the Cybertruck was and that manufacturing will begin in the middle of next year.
Meanwhile, it is uncertain whether Tesla would stick with the three different Cybertruck variants that were revealed in 2019.
Musk also did not specify how much the price increase will be or how many reservations for the vehicle had been received so far. Approximately 1.5 million consumers have pre-ordered a Cybertruck, according to current estimates.
However, the Cybertruck is not the only Tesla vehicle affected by price rises. With the exception of the Model 3, the other Tesla models have also become more expensive. Cybertruck's price will most likely rise by a similar amount - pricing starting at US$ 70,000 seem reasonable.
Post by Bryan C.