Battlefield 2042: What's worse than bugs?
Three months after the release of EAs and DICE's plagued shooter, we wonder what could be worse than bugs and the Outcry from the Battlefield community.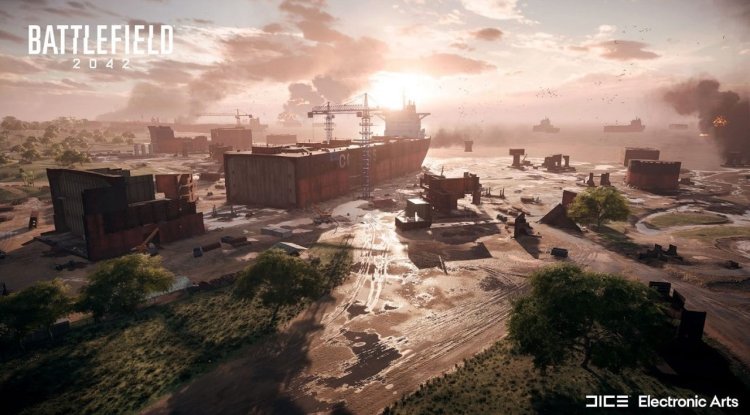 Photo Credits: electronic arts / promo
Three months after the release of Electronic Arts and DICE's plagued shooter, we wonder what could be worse than bugs and the Outcry from the Battlefield community. In our opinion, this is the apathy of the players.
Battlefield 2042 has been criticized since its launch. We are now summarizing what has happened to the shooter in the three months after its release and what problems currently exist. In his opinion, it's not just the countless bugs that are causing Battlefield 2042 to suffer. There are also the missing features that you are already used to from other games. We never felt so lonely in a multiplayer game.
Player apathy a big problem for Battlefield 2042
Three months after the launch, DICE and EA would have made up little ground at Battlefield 2042. "You only get one chance to make a good first impression" would apply especially to the shooter. The decision to release Battlefield 2042 in such a desolate state and only fix it after the release - especially during the holiday season - shows little respect for consumers. This also shows a petition for refund options.
In addition, Battlefield 2042 lacks some of the features that are usually standard. A working scoreboard is said to come into play with update 3.3. The patch was announced for mid-February but is now scheduled to appear in March. Another problem is the lack of voice chat. Other attempts at communication would achieve absolutely nothing. Few players would respond to pings and the text chat.
That's why the apathy of Battlefield players is worse than any complaints. Playing Battlefield 2042 is currently not a community experience.
In other news, according to the latest rumors, Bioshock 4 could not see the light of day until the end of 2024. This comes from information from "Oops Leaks", which states that the development studio has lost a lot of staff. Among them were also lead developers who were significantly involved in the development of the first-person shooter.
It's only been a few weeks since the first information about Bioshock 4 surfaced. According to this, another offshoot of the popular Bioshock series is in development at 2K Games, even if there is no official information from the publisher or the developer studio yet. According to the leaks at the time, the game should be called Bioshock Isolation and was originally announced and presented extensively in the first quarter of 2022. But something could have changed with the plans. According to Twitter user Oops Leaks, the release of Bioshock Isolation has been delayed.