TCL TAB MAX 10.4 is a new, interesting tablet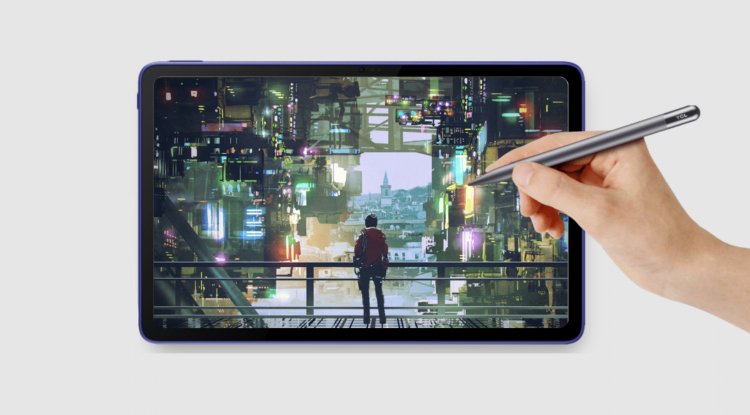 Photo Credits: TCL/Promo
TCL is showing no signs of stopping down. Taking advantage of the recent growth in the tablet market, the Chinese introduced the TCL TAB MAX 10.4 tablet. The new device appears to be an intriguing idea, and its specifications indicate that the number of individuals interested in the new item may be fairly high.
TCL TAB MAX 10.4 - has everything to become a hit
The new tablet has an LCD screen with a diagonal of 10.4 inches and a Full HD Plus resolution. It has an odd aspect ratio of 15: 9 which can cause issues when viewing multimedia. The screen is surrounded by modest frames, and the maker claims that it occupies more than 83 percent of the front.
While we're on the subject of multimedia, it's worth noting that the TCL TAB MAX 10.4 comes with two stereo speakers. There is also a microphone available, but there is no 3.5mm audio output. The headphones can be connected via the USB type C connection or wirelessly via Bluetooth 5.0. In addition, Wi-Fi 802.11 a/b/g/n/ac and USB OTG support are included. A GPS module was also included.
The new tablet is controlled by Android 11, and it is powered by the Soc Snapdragon 665. It's not the most recent chip, but it'll suffice for a mid-range tablet. It is equipped with 6 GB of RAM and has a storage capacity of 256 GB. If that wasn't enough, the memory may be increased by up to 256 GB with a microSD card.
A cell with a capacity of 8000 mAh will provide enough working time. When paired with the other parameters, such a battery should provide enough performance. Charging, on the other hand, might be faster - the manufacturer claims it takes less than 4 hours and uses power of 18 W.
A 13-megapixel camera with autofocus and an LED flash is located on the device's rear. This sensor will capture video at a resolution of 1080p at a rate of 30 frames per second. You should expect that the camera will not be the device's strongest point, but it is a tablet, so the camera isn't the most crucial feature. In turn, there is an 8 Mpix selfie and video call camera on the front.
The TCL TAB MAX 10.4 is not a particularly huge tablet. It measures 247.8 157.6 7.7 mm in length and weighs 470 grams. Space Gray is the color of the equipment. It's worth noting that the hardware is compatible with the active T-Pen pen.
The tablet is currently available for purchase through the official TCL store on Aliexpress, and shipping will begin on February 21. TCL TAB MAX 10.4 was available for $219. The equipment is also available as a set that includes an extra stylus, a case, and a wireless keyboard.
Based on the price and specifications, we believe that many people would like to see it on store shelves all over the world. TCL TAB MAX 10.4 has all the makings of a popular tablet.