Download Windbound for free in the Epic Games Store
Windbound is full of interesting ideas, especially when it comes to a potentially open world surrounded by the sea and friendly atmosphere.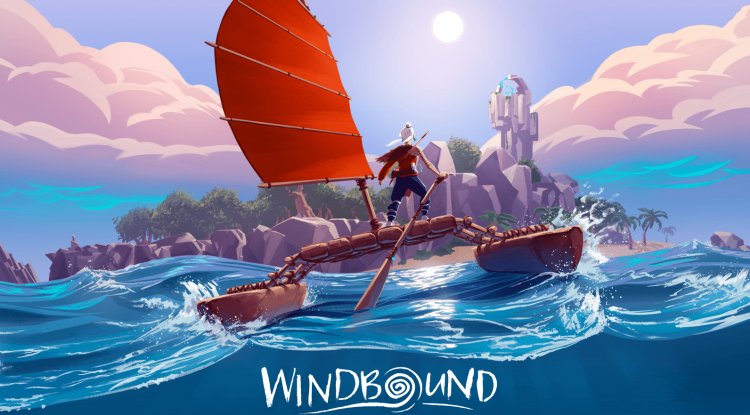 Photo Credits: Windbound/Promo
Almost in the middle of this month of February, and just before some of the biggest upcoming releases of the year. We still have time to enjoy free games in the Epic Games Store. And that is that this week we find the beautiful Windbound, an adventure of exploration and survival accompanied by rich aesthetic and sound parts.
Repeating the usual model, the game will be available through the Epic Games website, requiring just a few clicks to add it to your library for life.
All you have to do is sign in with your Epic Games account and access the game page or add it directly from the Epic Games Store desktop app. Click on the small pop-up in the lower right corner of the homepage, or scroll a bit from the card stores to access the game file.Which will redirect us to the page of this title without resorting to a web browser.
Once again, remember that, like other free games offered in the Epic Games Store, we can only use them for free for a week, and the current deadline is next Thursday, February 17th.
Windbound
After falling into the turbulent waters, Kara, a warrior who was separated from her tribe by a fierce storm at sea, was thrown to the shores of the Forbidden Islands, a mysterious paradise.
Without a boat, food, or tools, burdened only by her will and survival skills, she must explore every island to use its rich resources to build a ship. Although before returning home, he will embark on a mission to explore the remains of the island. The ruins scattered across the country in order to discover the secrets of the past and views on the future. Discover the mystery behind them all, and you may find more than a way home.
Exploring the island and discovering new things to create is a relaxing and enjoyable experience. You travel from island to island in a small canoe, and later you can make sailboats. The fight against beasts does not develop and does not become more difficult and complex as you progress. Because you will use different weapons to fight against stronger beasts.
Windbound is full of interesting ideas, especially when it comes to a potentially open world surrounded by the sea. If you like survival games with a friendly atmosphere, maybe this game is just for you. It seems to be just a game for beginners and those who want to try in this category of games rather than for veterans.
Windbound Minimum requirements
Operating system: Windows Vista (64 bit)
Processor: Intel 2 Duo 2.4 GHz
GPU: Intel HD Graphics 4600, NVIDIA GeForce GTKS 630 or AMD Radeon HD 5670
Storage: 4 GB of free disk space